There's good news and bad news in the debate around the role of electronics and distracted driving.
The good news is that if you've talked on the phone while driving (as most of us have), you weren't raising your risk of a crash, say experts. The bad news is that you tripled your crash risk when you flipped open a handheld phone and dialed it while driving. And if you texted, the risks nearly jumped off the scale.
"If you're looking for your phone, reaching for it, answering it, or dialing it -- that's when the risk increases," said Charlie Klauer, a research scientist for Virginia Tech's Transportation Institute (VTTI), in a Design News interview.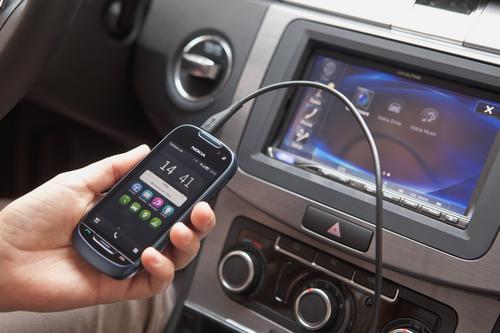 Klauer and others who have equipped cars with cameras and collected millions of miles of data on crashes and near-crashes say that the key to distraction is visual, not cognitive. In other words, talking and thinking aren't issues, but taking your eyes off the road is.
And that's where the real problem lies. The phones that are now making their way into the vehicle are visual, which is bad enough, but they're also manual. They call on users to look, read, and even type. And while the amount of cellphone gabbing in cars is said to be dropping, the amount of smartphone use is skyrocketing.
"We can have a debate about whether talking is dangerous, but we really need to focus on what we are using phones for today," Daniel V. McGehee, director of human factors and vehicle safety research at the University of Iowa's Public Policy Center, told us. "With smartphones, we are now getting into visual-manual issues. We're not only looking at the phone; we're manipulating it."
VTTI's study of cellphone use showed that there was virtually no statistical difference between those who talked on the phone and those who didn't. But for drivers who dialed, the risk of a crash tripled. And in a study of truck drivers who texted, the risks jumped by a factor of 23.
"Texting is in a league all it's own," Klauer says.