Ethernet's move to the industrial automation space is gaining momentum, as engineers make the conversion from the fieldbuses of the 1990s to networks that unify the front office and factory floor.
At Rockwell Automation's Automation Fair in Chicago recently, engineers said that machine builders are increasingly adopting an open industrial network called EtherNet/IP, despite having spent years learning such automation protocols as DeviceNet, Profibus, ControlNet, SERCOS, SDS, and CANOpen, among others. Moreover, new factories built by manufacturing giants such as General Motors are opting for Ethernet because of its dominance in the IT world.
"It took a while," Joseph Kann, vice president of global business development for Rockwell Automation, told Design News. "The original implementations of Ethernet didn't have the determinism that you need on the shop floor. But today, Ethernet is replacing the fieldbuses."
Databuses -- whether Ethernet or the more traditional fieldbuses -- came to prevalence in automation over the past two decades as a means of enabling controllers to "talk" to sensors, motors, drives, and other factory floor devices. As recently as five years ago, however, Ethernet was not considered a viable a candidate for that role because it supposedly lacked the "determinism" that's needed to assure that digital messages arrive when and where they should. Opponents of Ethernet often cited safety as a key reason for their resistance.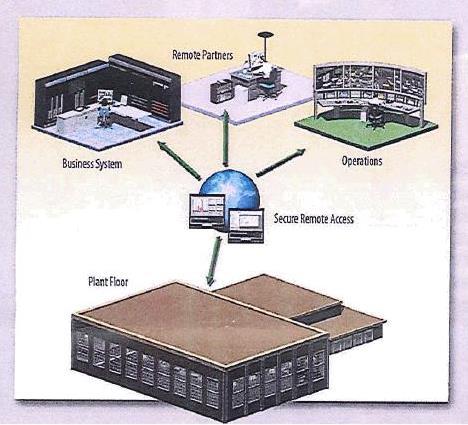 But many of those opponents are now softening their stance. Use of Ethernet offers an obvious advantage, allowing manufacturers to have secure connectivity between the plant floor and business IT systems. And determinism issues have disappeared. Moreover, it has the advantage of enabling automation engineers to leverage the hundreds of thousands of man-years of development behind it.