When it comes to automotive safety, no technology gets a worse rap than the lowly smartphone. That may be about to change.
By running apps for so-called "vehicle-to-vehicle communication (V2V) systems," next-generation smartphones could play a key role in preventing as many as 30,000 deaths a year on American highways. To put it in perspective, that's more than the number of lives saved by seat belts, air bags, or stability control systems.
"We believe vehicle-to-vehicle communications could bring an 80 percent reduction in fatalities," Don Grimm, senior researcher for General Motors' Perception and Vehicle Control Systems Group, told Design News.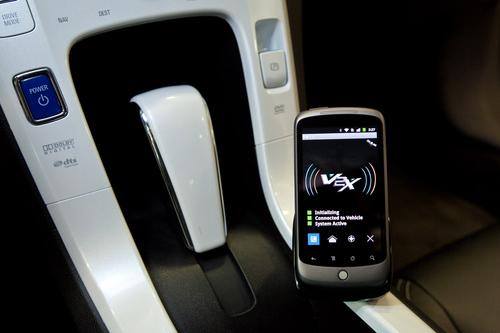 The key is the phone's ability to run the vehicle-to-vehicle application. With it, cars and trucks will "know" where they are. They'll know what's around them. They'll know if they should stay in their lanes or slow down. They'll know if the street is slippery, if there's a pothole ahead, or if a driver is about to blow a red light. Ultimately, the vehicles could even make decisions, overriding drivers when necessary and commandeering the brakes or steering wheel.
Automotive researchers have been earnestly studying the V2V idea for years, but the cellphone aspect of it is new. Grimm demonstrated the smartphone technology at the Intelligent Transport Systems World Congress in Orlando on October 17.
"Someone could start up their V2V application on the phone and put it in a pocket or purse, while it decides if it needs to send warning to other vehicles in the area," Grimm said. "All of that would be seamlessly communicated over a wireless link through your vehicle's audio system."
To be sure, the smartphone application isn't the only vehicle-to-vehicle vision. Automakers have been cooperating with the US Department of Transportation for several years on the development of a standalone transponder for vehicles. The transponder would use a dedicated short range communication system (DSRC) operating in the 5.9-GHz frequency band to enable vehicles to talk to other vehicles, as well as traffic lights, road signs, municipalities, and traffic control centers.