GM engineering manager Chris Thibodeau provided a refreshingly blunt assessment of the state of automotive electronics recently: "We're right up against the limit right now. We need to find unique ways to integrate features and functions, and give our customers what they want without overloading our controllers."
Thibodeau's assessment is no exaggeration. Everyone in the auto industry knows that the number of electronic control units (ECUs) in vehicles is nearing the point of unmanageability. Low-end vehicles now incorporate between 35 and 40 ECUs, while luxury cars may have 80 or more. The result is that today's vehicles typically need between 45 and 70 pounds of on-board wiring to tie all the sub-systems together.
The irony is that consumers scratch their heads about this. "I do not need this stuff to enjoy an automobile," commented one reader on one of our recent blogs about automotive electronics. "I think maybe we've hit a point where there's TOO much electronics in the modern car," commented another. A third asked, "At what point is it overkill, over-complicated, and more of a detriment in terms of driver distraction?"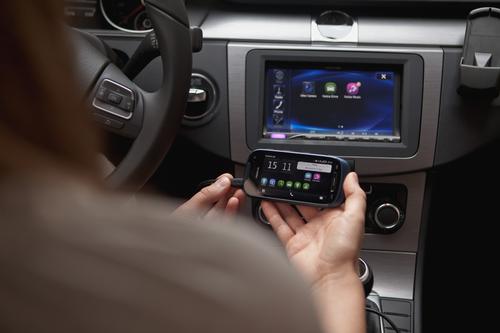 Good points, all. While EEs are struggling to find ways to simplify electrical architectures, the number of automotive features and functions keeps rising. Recently, Cadillac announced the rollout of a head unit called CUE that enables users to control in-car devices with the taps, flicks, swipes, pinches, and other movements that have become familiar to users of smartphones and tablet computers. A group called the Car Connectivity Consortium also recently launched a standard to enable mobile phone owners to sync their handsets to any vehicle. And Chevrolet says it's offering Internet connectivity for contractors who drive the Silverado pickup truck.
The question is, do we really need all this stuff? The answer, unfortunately, isn't simple. The features mentioned above are the proverbial tip of the iceberg. Consider some of the main automotive systems that now use microcontrollers: engine; transmission; body; instruments; navigation; radio; airbags (driver, passenger, side curtain, and knee bags); antilock braking; and stability control. Those are just the main ones.