There was a time when in-car Internet connectivity was more a plaything than a work tool. No more, though. Chevrolet has announced that it's offering an iPod-sized Internet router inside the 2012 Chevy Silverado to help contractors turn their pick-up trucks into mobile offices.
"If you're a contractor and you want to write an estimate, you can pull up into a driveway, take out your laptop, and check on parts availability and prices," Dan Tigges, full-sized truck product manager for Chevy, told Design News. "Anything you can do on the Internet can now be done on the road with this system."
The in-truck router, built by Autonet Mobile, takes contractors a step beyond smartphone connectivity by enabling multiple workers to link up to the Internet simultaneously using phones, laptops, and tablet computers from as far away as 150 feet.
"If you're on a job site and five or ten people need Internet connectivity, they can all get the information they need through this one device," Tigges said.
Autonet Mobile's router delivers Internet connectivity by combining cellular network technology with the traditional Internet Protocol Suite (commonly called TCP/IP). The company's engineers say that they optimized TCP for the wireless world, maintaining its best features and enabling it to be used over wireless connections. The company also developed a patented "session proxy" technique capable of simultaneously maintaining multiple TCP sessions between a user and a network. As a result, users within 150 feet of the router can operate their laptops just as they would in their homes or offices.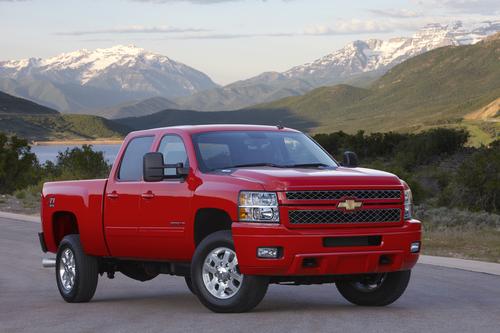 Use of the device on contractor job sites, however, may be just the tip of the iceberg. Autonet Mobile has placed its routers in school buses and rental cars, as well as on such vehicles as the Cadillac CTS and the Subaru Outback, as a means of providing WiFi hot spots for vehicle passengers. More significantly, many corporate fleets are eying the technology.
"The demand is definitely moving toward fleet applications," Sterling Pratz, CEO of Autonet Mobile, told Design News. "You have these small- to medium-sized businesses that have between three and 50 vehicles in their fleets, and their owners are asking, 'How do I manage these fleets?' "
Newer versions of the technology enable those businesses to track the locations of vehicles and even monitor employees' driving characteristics -- such as hard braking or accelerating. Moreover, it allows those business owners to follow vehicles from their desktop computers.
Chevrolet is making a variety of those Autonet Mobile fleet-tracking apps available for purchase. An application called "Find My Car" tracks the location of Silverados. A separate application called "Geo Fence" allows owners to define virtual geographical areas to ensure that vehicles follow approved routes. If a designated boundary is crossed, a notification with time, date, and location stamps is made available over the Internet.
Chevy is also marketing the technology as a means of enabling backseat passengers to connect to the Internet while the vehicle is moving. "If your teenagers want to Google things or do their homework in the backseat, they can do it," Tigges said.
The router is being sold as an accessory by Chevy dealerships, which do the installation. The automaker stresses that the routers aren't permanently affixed to the cars, however.
"It's a relatively simple one-wire box," Tigges said. "If the vehicle is down for service, or if it gets in an accident, you can move the box from one vehicle to another and just keep doing your business."
For further reading
Design News has lots of related content about the Chevy Volt. We recommend you go to the Drive for Innovation site and follow the cross-country journey of EE Life editorial director, Brian Fuller. In the trip sponsored by Avnet Express, Fuller is taking a Volt to innovation hubs across America, interviewing engineers, entrepreneurs, innovators, and students as he blogs his way across the country.