Flexible electronics will expand beyond its current high-profile role in fitness devices over the next five years, potentially aiding in the treatment of movement disorders such as Parkinson's Disease, an expert told engineers at the Medical Design & Manufacturing conference in Philadelphia on Wednesday.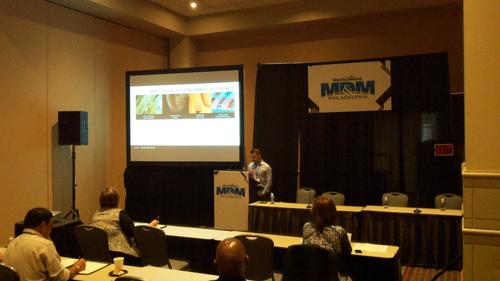 Speaking at a session, "Bend It Like Beckham: Exploring the Benefits of Flexible Electronics," Roozbeh Ghaffari, co-founder of
MC10 Inc.
, told conference attendees that flexible electronics could work with transdermal patches that would release medication in such patients. "It's a long road to get there, but we can imagine measuring and monitoring patients, and then having information fed to a physician to release a drug through a transdermal surface," Ghaffari said.
Flexible circuitry would play an important role by providing quantitative information to physicians who try to monitor such diseases as Parkinson's, Huntington's and multiple sclerosis. Today, doctors typically rely on patient diaries to give them insight into the ongoing evolution of those illnesses.
READ MORE ARTICLES ON MEDICAL ELECTRONICS:
To get more reliable information, doctors could place flexible electronic bandages on patients' legs, torsos, forearms, backs and other body parts, Ghaffari said. "We're seeing devices that can remotely monitor patients in a way that hasn't been possible previously," he told Design News. "The vision is to provide quantitative data streams that would help track how a patient is doing."
MC10, which makes flexible electronic systems, can incorporate measurement capabilities onto devices about the size of a Band-Aid. To do the measurements, the "smart bandages" incorporate sensors, microprocessors, memory and batteries, among other components.
Ghaffari said such flexible electronics would not only provide better information, but would allow doctors to respond more quickly. "We're getting to the point where you could have a fully-closed loop system," Ghaffari said. "But there's still a lot to do."

Senior technical editor Chuck Murray has been writing about technology for 31 years. He joined Design News in 1987, and has covered electronics, automation, fluid power, and autos.