Not so long ago, consumer electronics manufacturers focused on Web surfing and word processing. No more, though.
At the recent Consumer Electronics Show in Las Vegas, 3,600 exhibitors demoed new products, most of which used sensors. Accelerometers, magnetometers, gyroscopes, cameras, touch screens, infrared and radar sensors endowed products with the ability to see, hear, and feel. As a result, the new products monitored heart rates, measured snowboard forces, and checked driver activity.
From smart basketballs to autonomous cars, we offer a peek at some of the best CES had to offer.
Click on the image below to start the slideshow.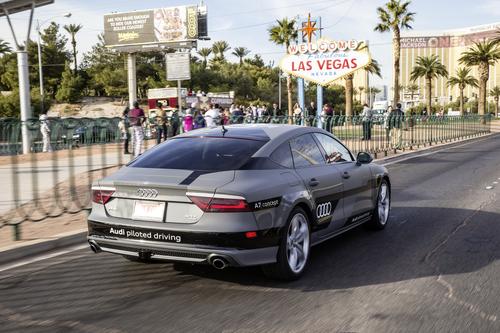 Design engineers and professionals, the West Coast's most important design, innovation, and manufacturing event, Pacific Design & Manufacturing, is taking place in Anaheim, Feb. 10-12, 2015. A Design News event, Pacific Design & Manufacturing is your chance to meet qualified suppliers, get hands-on access to the latest technologies, be informed from a world-class conference program, and expand your network. (You might even meet a Design News editor.) Learn more about Pacific Design & Manufacturing here.
Chuck Murray has been writing about technology for 27 years. During his 22 years with Design News, he has written extensively about automotive-, medical-, industrial-, and energy-related topics, and he has followed the re-emergence of electric cars since the late 1980s.
Related posts: