At a recent meeting of the National Association of Basketball Coaches in Houston, visiting engineers provided an unexpected lesson in the Internet of Things (IoT).
Using handfuls of wireless transceiver chips, the engineers showed coaches how to breathe life into leather basketballs and canvas gym shoes, enabling those previously inanimate objects to identify their own locations; in some cases, down to the inch. By doing so, the engineers explained, coaches could now apply a unique form a sabermetrics to their profession.
"With this technology, we now know where the ball is, where the hoop is, and where the players are," said Lori Geri, chief marketing officer of ShotTracker, which demonstrated the technology for the coaches. "So we can capture and gather statistics beyond anything that's been done before."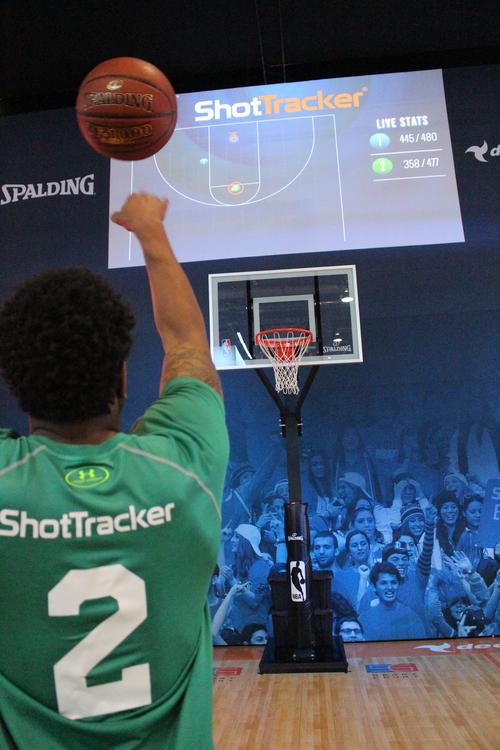 Indeed, nothing like this has ever been done before, in basketball or virtually any other indoor activity. Suddenly, the art of global positioning has moved indoors. Using "micro-location" technologies, hospitals can now track infants, employees, elderly patients, wheelchairs, infusion pumps, and virtually anything else of value. Factories can track tools, pallets, robots, forklifts, and autonomous vehicles. And the aforementioned basketball coaches will now be able to gather stats on shooting, dribbling, passing, rebounding, defense, and player positioning, in games and practices, to a degree no one has imagined up to now.
Moreover, they can do it with pinpoint accuracy and in real time. "In real use-cases, customers have gotten to ±10 cm," noted Toan Nguyen, head of sales for Quantitec GmbH, an indoor navigation specialist that has applied the technology in automated factories. "But we've also gotten ±1 cm and even better, in some cases."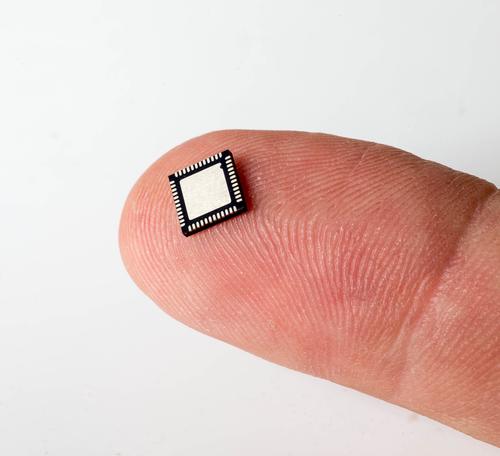 The Dawn of Ultra-Wideband
The key to the current surge of interest in indoor positioning is a wireless technology known as ultra-wideband (UWB). Ratified as part of IEEE's 802.14.4a standard in 2011, UWB fills a need in the marketplace for a technology that offers precise positioning at low power, and it accomplishes it in settings that would be difficult or impossible for other technologies.
To be sure, other technologies have been tried for applications that require positioning information. Global positioning satellite (GPS) technology, for example, has long offered positioning information outdoors, but not to high degree of accuracy that's often needed indoors. Similarly, infrared light offers accuracy, but can't pass through common indoor objects, such as walls.
---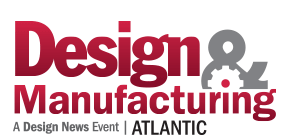 Monitor in Real Time. Learn how to leverage next-gen intelligent sensors for preventative maintenance and improved plant safety at Industry 4.0: Smart Manufacturing, part of Atlantic Design & Manufacturing Expo. June 16 in New York. Register here for the event, hosted by Design News' parent company UBM. Enter promo NY16DN for a FREE Expo pass & 20% off Industry 4.0 Conference.

---
"Up to now, there has been no accurate technology when it comes to precise location," said Mickael Viot, vice president of marketing for DecaWave, a fabless semiconductor company that develops UWB-based ICs for indoor location applications. "The existing wireless technologies -- Bluetooth and WiFi -- were designed for data communications. None were designed to do location."
That, however, is exactly what UWB was designed for, Viot told us. And startup companies have begun to notice. At the recent 2016 Microsoft Indoor Localization Competition, 11 of 20 competitors used UWB in their 3D radio-based location solutions. Applications included positioning solutions for intelligent buildings, shopping malls, hospitals, warehouses, manufacturing companies, and schools.