Two trends are pushing simulation to the forefront of the development effort. Engineering groups are rapidly embracing workflows that move analysis further upstream in the design process, and an array of integrated tools and technologies are making the discipline far more accessible to those outside traditional specialist circles.
Experts say putting analysis capabilities in the hands of mainstream engineers encourages deeper exploration of designs and shrinks the development process, because there are fewer handoffs between engineers and simulation specialists. There is also less of a chance that major issues will go undiscovered until late in the game, when changes are costly.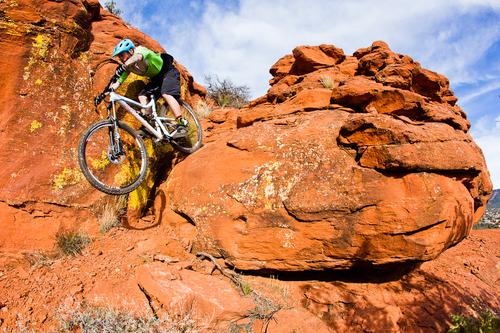 The idea of broadening the use of simulation and making it a requirement throughout the development effort (not just at final verification) is not new, but it's not necessarily well entrenched, either. Hardware has been a big inhibitor; simulation software demands a significant investment in high-performance workstations. The software itself has presented another hurdle. Most computational fluid dynamics and finite element analysis tools are highly sophisticated and have somewhat arcane user interfaces. They require users to be as well versed in the software as they are in simulation-specific tasks like creating meshes and tweaking algorithms -- requirements that fall outside the comfort zone of most mainstream engineers and designers.
"People have wanted to give simulation to non-experts for a long time, but it hasn't worked out that well," Keith Meintjes, practice manager for simulation and analysis at CIMdata, told us. His market research and consulting firm focuses on engineering software and practices.
He and other experts are all for making simulation more accessible to more engineers and designers far earlier in the development cycle. But they caution against doling out the capability to those who without a solid understanding of the core engineering principles the analysis is out to test. "If the user doesn't understand the engineering problem, then you have no hope," Meintjes said. "You can't give these tools to people who don't understand the engineering."
The principal drawback of the first round of mainstream simulation offerings was that most tried "dumbing down" specialist tools for less seasoned users by simplifying the user interface and removing some of the more complex analysis options, he said. Once non-specialists tapped these tools to solve any kind of sophisticated engineering problem, they often made miscalculations and assumptions that led to design snafus, prompting engineering organizations to turn back to the traditional simulation use case.
"We had a false start that we now have to overcome," Meintjes said. "What we need to do is encapsulate the experts' process, automate it, and simplify it."