There are multitudes of software options out there that can interface a PC to a CNC machine. MasterCAM and TurboCAM are popular, though expensive, options. Although they are full featured with G-code translators, I will recommend starting with the simpler but venerable option -- Mach3. It is a popular choice used by hobbyists to university research labs worldwide.
The graphical-user interface (GUI) of Mach3 is made to somewhat resemble a generic CNC machine's control terminal. Once the machine is selected, loading the G-code follows suit with loading a file in any program. After that it is a matter of having the right tool in place and the raw material clamped down. Of course, watch some tutorials on Mach's website.
Once the G-code is loaded, making sure the correct tool is loaded for each step in the program is the main concern. The other big concern is spraying the part and cutting tool with a coolant of some sort. Being an excellent machinist takes years of learning and practice, but enough to get started in a short amount of time can be picked up.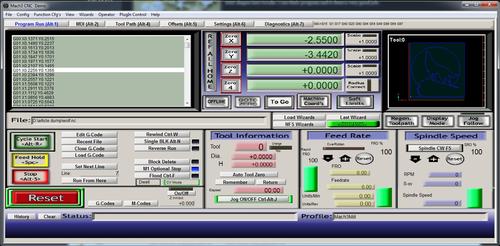 Sending a part out to be machined at a shop is not the only option. Take on the job once in a while. Every engineer, at heart, wants to create, even at home. I recommend purchasing a handful of machines, if it's only a manual mill and lathe. The engineer will soon make it a project to CNC upgrade them. For those who do not want a project before their projects, procure a 3D printer.
Electrical design and simulation
Electrical design is not a mystical art form. It is similar to LEGOs, plug in the right components and the system will work, in theory. Software circuit design has advanced to a very high level of design, near drag-and-drop. Take National Instruments' (NI) Multisim. There is a model for almost every electrical component out there. Load in the parts, link them together, and create the circuit.
Designing in Multisim is like building in real life but under ideal conditions. I will admit, designing a circuit takes a bit more knowledge to start than drawing in CAD. I will start out by saying, if this comes up a lot on the job, studying up on electronics is a must. Get some books on electrical design and an electrical engineer's handbook and also watch video tutorials.
The "electrical wheel" has been invented many times and even in different ways. There is more than one way to switch for an LED, for example. A quick Internet search will show how many people handled certain problems. After someone's solution is searched, take the found circuit and reconstruct the model in Multisim. Then adjust the circuit to fit the job's requirements, if it doesn't. After a few of these "copy paste" circuits have been run through, building unique ones will be easy. The novice can now make circuits.
For the more learned designer, Multisim is a perfect way to rapidly test the circuit. I suggest that a circuit be designed over and over digitally, before ever attempting an actual build. Since Multisim can simulate the circuit's operation in any time scale, seeing how it is all operating is a breeze.
Some chip manufacturers have web-based design tools that can construct all manners of circuits. One to focus on, and is the life's blood of any design, is a power supply design tools. Take Texas Instruments' Webench Power Designer. Once on the page, enter what power is available at the source, the project requirements, and the designer will do the rest. Like any application in this category, Webench will output a circuit completely designed to meet the needs. Of course, this is ultimately designed to sell chips and make profit for whomever; it will solve the job's power demands near instantaneously. Once created, the power supply Spice model can be imported into Multisim. After adding this, a complete design is almost done without the need to design a circuit on one's own.