A growing number of researchers and manufacturers are turning to 3D design tools like CAD and 3D printers to accommodate the increasing complexity and highly customized nature of next-generation prosthetics.
Gone are the days when a prosthetic foot or brace is a one-size-fits-all design, forcing users to deal with a multitude of discomforts or contend with limited mobility in terms of range of motion. Today's prosthetic devices are highly customized and oftentimes micro-controlled pieces of equipment that account for everything from the wearer's unique measurements and body characteristics to the physics behind specific movements -- each a highly tailored recipe intended to deliver the best results.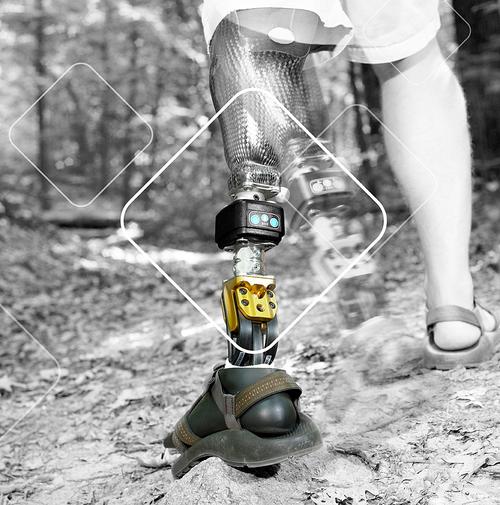 The ability to produce these custom designs efficiently and economically is why we're seeing up uptick in the use of 3D CAD and simulation software along with 3D printers for a wide range of development efforts. Consider the case of College Park Industries, a maker of anatomically correct foot and ankle systems that are known for their unparalleled range of motion, which makes them a hot ticket for active amputees, including runners, climbers, even some of the athletes set to compete in the upcoming Paralympic Games to be held later this month and into September.
College Park's key differentiator is its iPecs (Intelligent Prosthetic EndoSkeletal Component System), a wireless, six degrees of freedom transducer that is specifically designed to measure amputee gait. Mounted directly inside the prosthesis, the device measures forces, movements, and acceleration of users as they perform routine tasks or partake in more strenuous activities. The idea behind iPecs is to allow researchers to collect data on the specific movements so they can make adjustments to the prosthetic design to allow for the gait alignment and range of motion that those of us without prosthetics take for granted.
"Engineers and designers want to have a better chance of hitting a design right where they want it, and historically, the best way to do that was get an amputee in a lab and do testing," Mike Leydet, director of research for College Park Industries, said in an interview. The problem with traditional methods is that they are more qualitative, not quantitative, Leydet said, prompting the company to set out to create a device that would help researchers and its own internal engineers capture data around things like load levels and gait to aid in the design of a better prosthetic.