It's the consummate chicken and egg story: All the impressive graphics and rendering capabilities of next-generation 3D CAD, simulation, and 3D visualization software are for naught unless you have the hardware muscle to power them up effectively. Yet high-octane graphics workstation technology means nothing without compelling software to exploit its horsepower.
Graphics powerhouse NVIDIA is continuing to do its part to coordinate the longstanding dance between hardware and software evolution. The company just released its next-generation Maximus workstation platform, which marries the professional-quality graphics and visualization capabilities of the NVIDIA Quadro GPU family with the Tesla massively parallel computer GPU architecture, which is primed to deliver High Performance Compute (HPC) performance. The second iteration of the Maximus workstation platform features Kepler, which NVIDIA bills as its fastest and most efficient GPU architecture.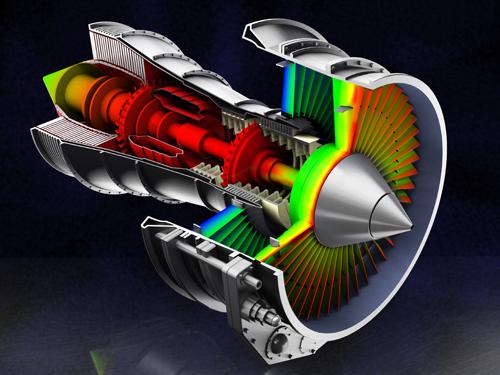 With the latest Maximus release, compute work is assigned to run on the new NVIDIA Tesla K20 GPU architecture, while the new NVIDIA Quadro K5000 GPU takes care of graphics functions. It is the Maximus technology that automatically assigns visualization, simulation, and rendering work to the appropriate Kepler-based processor.
NVIDIA orchestrated the pairing of the Quadro and Tesla technologies with Maximus to address what it viewed as an increasing requirement for compute performance as engineering problems got more complex and the subsequent designs got larger and more intricate. The growing use of 3D simulation and photorealistic rendering in the engineering and manufacturing space also highlighted a gap in performance capabilities on what was then considered current state-of-the-art workstation technology, David Watters, senior director of NVIDIA's manufacturing and design vertical, said in an interview:
There was definitely a time when you wanted to do CFD (Computational Fluid Dynamics) or FEA (Finite Element Analysis) study, you could do it locally at your design workstation, but over the last decade, it's had to migrate into the server room to run on a cluster of compute servers. The CPU-centric architecture of the workstation wasn't able to keep up with the floating point demands of these problems. With Maximus, we're putting server-class horsepower into a technical workstation to help solve those problems.



More Blogs from CAD/CAM Corner

14
Contributing editor Cabe Atwell developed a Raspberry Pi and Arduino-based remote network fish tank control for his goldfish, Goldie Fishwater.

2
3D visualization is helping us express information in a way that's more informative and easier to decipher.

1
Using the Windows Phone App Studio, users can create Windows phone apps simply using their IE10 browser.

4
At the Open Hardware Summit, we saw that MathWorks' Simulink allows you to debug your model (embedded software) before deploying it onto hardware.

3
BlinkScan's software makes the latest desktop scanner stand out. Unlike other scanners, this one can crop and straighten images of documents automatically.


LATEST ARCHIVED BROADCAST
For industrial control applications, or even a simple assembly line, that machine can go almost 24/7 without a break. But what happens when the task is a little more complex? That's where the "smart" machine would come in. The smart machine is one that has some simple (or complex in some cases) processing capability to be able to adapt to changing conditions. Such machines are suited for a host of applications, including automotive, aerospace, defense, medical, computers and electronics, telecommunications, consumer goods, and so on. This discussion will examine what's possible with smart machines, and what tradeoffs need to be made to implement such a solution.



Datasheets.com Parts Search
185 million searchable parts
(please enter a part number or hit search to begin)