This data was then deployed in the next stage of the project -- creating a thermal simulation using Simulia software to observe the behavior of the iceberg as it melts. Finally, Simulia Abaqus FEA software was used to evaluate the risk of fracture for the iceberg and to explore any resulting environmental impacts.
Once these simulations were complete, the results were integrated into a drift model created in Dymola, Dassault's multi-engineering modeling tool. This simulation incorporated the principles of melting gleaned from the hydraulic and thermal exercises; meteorological and oceanographic data that the convoy could encounter on any given time or place; and physical phenomena like wind and current rates or rotation of the earth. The simulation could be fine-tuned to the point of picking an exact departure date or a general piloting strategy, Simard said, and in minutes, the results were delivered, enabling the team to easily test dozens of parameters and analyze their resulting causes and effects.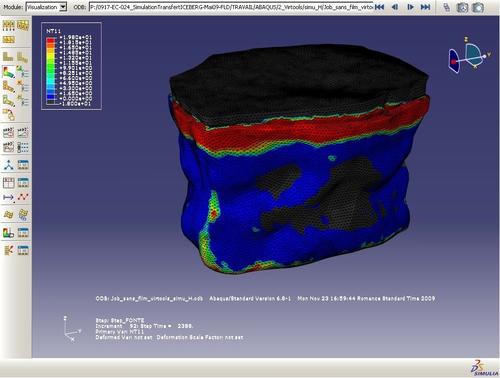 With hundreds of man-hours of 3D simulation under its belt, the Dassault/Mougin team finally came to what Simard admits was a pretty stunning conclusion. The so-called "Ice Dream" wasn't really a pipedream after all. In fact, the iceberg, outfitted with Mougin's innovative skirt-and-belt system, could be towed on a several thousand kilometer journey between Newfoundland and the Canary Islands in 141 days, with the iceberg only losing on average 38 percent of its mass. And instead of costing what Simard estimates would have been around $10 million to deploy a working prototype of Mougin's system, Dassault's 3D virtual simulation approach cost less than $500,000 to prove out the Ice Dream concept.
While Mougin's idea is still far from being commercialized (or even formally on its way to creating a working prototype, for that matter), Simard said the Dassault exercise invigorated the project, and Mougin's company is now actively seeking funding partners to continue their work.
"I'm not sure they would have been able to test the idea without the power of 3D," Simard said. "The value in 3D is that you can test anything -- even something that seems completely out there."