As the 2012 Tour de France gets underway and the Summer Olympics prepares to kick off in London, competitive cyclists could benefit from the results of a new Computational Fluid Dynamics (CFD) study that focuses on optimizing the position of cyclists on bikes to reduce drag.
The study, conducted at the Eindhoven University of Technology in The Netherlands and led by Bert Blocken, professor in Urban Physics, leveraged ANSYS CFD software to analyze the drafting effects of cyclists in more detail.
It is well-established in cycling circles that drafting riders (cyclists who ride behind another rider) benefit from the slipstream of the front rider, reducing air resistance of about 30 percent to 35 percent for the second rider. While there has been consensus around this finding, there are no published definitive studies on real cyclists examining air resistance on the leading rider -- a gap in research that prompted Blocken and his team to pursue the CFD study on their own.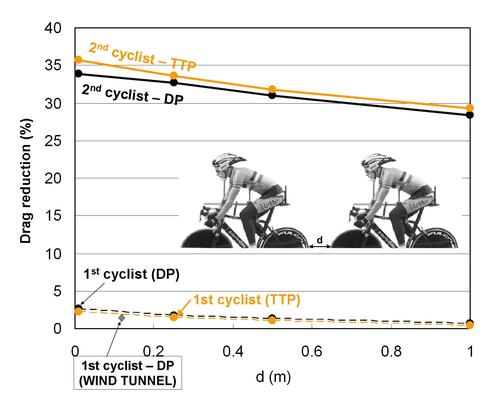 In 2006, Blocken's team had been commissioned by the Flemish cycling union to explore a similar study on optimizing aerodynamics for a single cyclist. With help from a team at KU Leuven, Blocken's group laser scanned a cyclist's body and created a CFD model, exploring flow and aerodynamic resistance in a virtual wind tunnel as opposed to the traditional field and wind tunnel testing, which can be time-consuming and expensive.
Building on that early research, the team created a new model incorporating multiple cyclists' bodies riding behind each other. This effort marks the first time a detailed CFD study has been announced on airflow around actual cyclists as opposed to previous studies that were predicated on flow around simple cylindrical geometries, Blocken told us.