Programming has not only given us smartphones, tablets, and extremely useful software programs, it has changed the way electrical and computer engineers are designing circuits. For example, an LED effect such as a blinking light could be built using a 555 timer circuit rather simply. However, using a cheap MCU, the circuitry is less complex and a few lines of code can achieve the same effect. It is even possible to create much more complex lighting effects using just a few more lines of code.
The first general-purpose 8-bit microprocessor in the world was the Intel 8008. After its introduction, MCUs quickly began replacing discrete logic. Due to their small size, ease of use, and programmability, engineers quickly welcomed them into the field. However, in the 80s, memory was scarce and even more important, it was expensive. In January of 1983, memory was approximately $2,396 per megabyte, whereas today it is approximately half a penny per megabyte. Consequently, the cost of memory in the past put a limit on the applications MCUs could be used for. Engineers needed to program with caution, making sure their code used as few lines as possible and did not surpass their memory limit.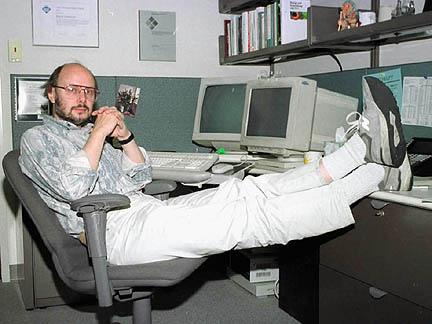 Today, MCUs are cheap and memory is abundant. Furthermore, MCUs have been integrated into products we use every day such as: displays, printers, keyboards, phones, washing machines, microwaves, and most importantly, cars. A new luxury car today could consist of hundreds of MCUs.
With all the great development in software and MCUs up to this point, it is imperative that engineers build a strong foundation in programming. Programming not only gives people a deep insight on how computers work, it opens up a large array of new tools you can use your computer for. Overall, programming has made our lives unbelievably technically involved. Programming is the powerful force driving modern day technology, and we still have a long road to drive.
Other notable happenings in 1982:
Sun Microsystems incorporates.
Adobe was founded, placing PostScript description language in the Apple LaserWriter.
Symantec was founded, mostly selling security and information management software.
Hercules, maker of high-resolution screens, was founded.
Maxtor was founded, now absorbed into Seagate.
Commodore 64 sold with 64 kilobytes of RAM for $200, the fastest selling computer of all time.
HX-20, the first notebook-sized portable computer, debuted.
MS-DOS v 1.25 hits the market.
Intel 80286 rolls out.
Related posts:



More Blogs from CAD/CAM Corner

15
Contributing editor Cabe Atwell developed a Raspberry Pi and Arduino-based remote network fish tank control for his goldfish, Goldie Fishwater.

2
3D visualization is helping us express information in a way that's more informative and easier to decipher.

1
Using the Windows Phone App Studio, users can create Windows phone apps simply using their IE10 browser.

4
At the Open Hardware Summit, we saw that MathWorks' Simulink allows you to debug your model (embedded software) before deploying it onto hardware.

3
BlinkScan's software makes the latest desktop scanner stand out. Unlike other scanners, this one can crop and straighten images of documents automatically.


LATEST ARCHIVED BROADCAST
For industrial control applications, or even a simple assembly line, that machine can go almost 24/7 without a break. But what happens when the task is a little more complex? That's where the "smart" machine would come in. The smart machine is one that has some simple (or complex in some cases) processing capability to be able to adapt to changing conditions. Such machines are suited for a host of applications, including automotive, aerospace, defense, medical, computers and electronics, telecommunications, consumer goods, and so on. This discussion will examine what's possible with smart machines, and what tradeoffs need to be made to implement such a solution.



Datasheets.com Parts Search
185 million searchable parts
(please enter a part number or hit search to begin)