"Some of the more heavy algorithmic types of processes like simulation and signal integrity analysis make tremendous sense in the cloud because typically those tools are very expensive," said Lawrence Romine, business development manager at Altium, a provider of electronics design automation (EDA) tools. "You can also take advantage of the hugely parallel nature of the cloud and divide the simulation across multiple machines to provide results quicker."
While Altium is not yet delivering its suite of EDA and simulation tools as cloud-based offerings, it has embraced the cloud to handle software license management and to foster community. Altium Live, for example, is an online ecosystem, patterned after Facebook, where engineers can go to interact with development teams, vote on bugs and new product features, and access design content such as libraries and reference design information. "It's classic for engineers to design in components that you can't buy or that have a 52 week lead time," Romine explained. "With AltiumLive in the cloud we can provide availability information in real time at design time, so engineers know the lifecycle status of components and know if it's a manufacturable design."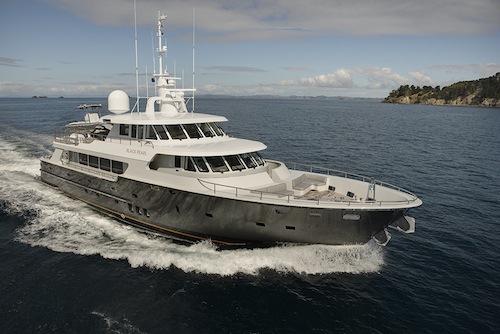 Design collaboration is a huge opportunity to tap into the cloud's benefits, experts say. Because much of the back and forth involves parties that may reside outside of a company's four walls (i.e., suppliers or customers), having browser-based access to tools that reside in the cloud facilitates dispersed design teams' ability to easily share, mark up, and provide input on 3D designs that are in progress.
To that end, collaboration is one of the more active areas of cloud-based design tools. Autodesk offers its AutoCAD WS service, which lets users view, share, and edit DWG files; and Autodesk Cloud Documents, the company's spin on Google Docs that allows users to store and manage design files. Dassault Systèmes, as part of its comprehensive strategy around the cloud, last year released n!Fuze, a design collaboration subscription service aimed at SolidWorks users, and n!Volve, another subscription service, this one aimed at letting users work concurrently using CATIA, DELMIA, SIMULIA, and ENOVIA on the cloud in a secure environment. 3DSwYm, a social collaboration platform, is another element of Dassault's cloud-based collaboration story.
Fabien Fedida, Dassault's senior director of global marketing, said Dassault initially envisioned cloud-based tools appealing mostly to small and midsized businesses as a way to get up and running with traditionally complex and expensive PLM and design software quickly, without a significant investment. But larger companies have shown interest in the cloud-based platforms, Fedida said, and the cloud is also instrumental for broadening the reach of 3D design tools to mobile workers and to accommodate temporary groups of engineers, who come together to collaborate on a design and disband when the project is finished.
"If we are going mobile, data needs to be on the cloud," he explained. "But it's not just about mobility and traveling. An important part of the cloud is helping people come together quickly."