The consumer 3D printing revolution is coming. That is, of course, if you fully buy into the potential of dozens of startups rolling out increasingly lower-cost 3D printer units along with a burgeoning community of 3D content tool providers, service bureaus, and even retail shops promising to push this technology to the next level.
Caught up in the enthusiasm, thousands, maybe even millions, of hobbyists, do-it-yourself entrepreneurs, and practicing engineers are experimenting with the new 3D print capabilities, churning out 3D designs for everything from coffee cups to iPhone covers to more serious engineered goods like furniture and industrial parts. They are actively sharing their 3D designs on communities like Thingiverse, Cubify.com, and Shapeways, and are anxiously anticipating a time when you find nearly anything you want modeled in 3D and effortlessly print out a copy on your home-based printer, no muss, no fuss, no expensive markup to cover manufacturing costs.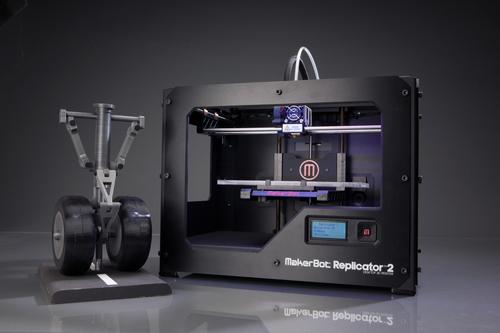 Well, not so fast. There are huge intellectual property and digital rights issues at stake with this scenario. Remember when the music industry, fed up with all the free file-sharing on Napster, started cracking down on regular folks downloading and happily exchanging their copious libraries of free music? It makes sense that beyond the community of happy-to-share 3D enthusiasts will be an even larger pool of 3D content owners (think manufacturers of goods, perhaps) that will eventually call for similar copyright protections to protect what they view as their critical IP assets.
Enter Nathan Myhrvold, former chief technology officer at Microsoft, and the head of Intellectual Ventures, a company promoting what it calls innovation marketplace services, including amassing a huge portfolio of patents. Apparently, Intellectual Ventures thinks there's opportunity in IP protection in the 3D printing market. It has recently been issued a patent by the US Patent & Trademark Office entitled "manufacturing control system," which appears to be technology that delivers on the idea of digital rights management for 3D printing. In addition to additive manufacturing, the patent includes use of digital files in extrusion, ejection, stamping, die casting, and other processes, essentially comprising the range of 3D printing technologies.
The broad patent reportedly covers a copy-protection system that creates a digital wrapper around the 3D design files used by 3D printers, ensuring that the proper permissions are in place and potential licensing fees paid up before the 3D model can be printed out. Of course, there's no guarantee that 3D manufacturers or 3D content tool providers will embrace this or any other digital rights management model. But I suppose it's a sign of market potential, perhaps even maturation, that people are starting to think about the harder issues, including how intellectual property protection applies to 3D printing. Let the games begin.
Related posts: