One of the newer capabilities in Siemens PLM vision is Fourth Generation Design (4GD). This underlying technology in Teamcenter specifically addresses the needs of users in industry segments like shipbuilding and automotive where they are dealing with highly complex products, made up of tens of thousands of parts and assemblies and where there is a density of design in terms of volume and number of configurations and variations, Paul Sicking, Siemens PLM Software's senior vice president and chief technology officer, said in an interview.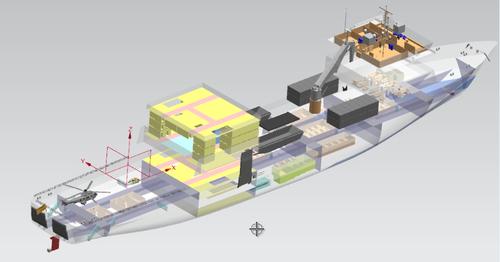 The problem 4GD is addressing, Sicking told us, is helping users quickly find subsets of data related to their specific task and engineering discipline without having to load the entire assembly or even product, especially when that product is something as massive and complex as a nuclear submarine or tanker. One example showcased a meta data search on a multi-disciplinary vehicle 3D model using criteria such as a specific system (for example, show only the suspension assembly) or proximity (show everything 75mm from the suspension assembly) and the relevant 3D model data was fetched in real time and visually displayed within the context of the full vehicle. In addition, a core capability of 4GD are "recipes," which is a way of capturing any of these searches so they are readily on hand for repetitive use, Sicking said. "Think of it as an efficient way to find information and replay it," he said.
Between 4GD, HD-PLM, Active Workspace, and Siemens' supercharged strategy to finely tune Teamcenter and the rest of its PLM portfolio to meet the needs of specific vertical industries like shipbuilding and A&D, company execs say there is far more work to be done to get PLM over the usability hurdle. "It's all tied to delivering the kind of value its customers need to drive innovation, shorten product development cycles, and facilitate global collaboration," said Chuck Grindstaff, Siemens PLM Software president.
Related posts: