PTC is certainly putting its money where its mouth is when it comes to branching out into areas outside of its traditional domain of product development. In one of the biggest acquisitions in its history, the company has laid out $220 million to acquire Servigistics Inc., which makes a suite of service lifecycle management (SLM) software solutions, which the company says is a natural complement to its veteran portfolio of Product Lifecycle Management (PLM) offerings.
The Servigistics suite focuses on areas such as service parts planning, management and pricing, field service management, returns and repair management, and service knowledge management, and is aimed at manufacturers and their service network partners looking to ensure that product service is systematically planned and delivered so it becomes a revenue stream, not a cost center.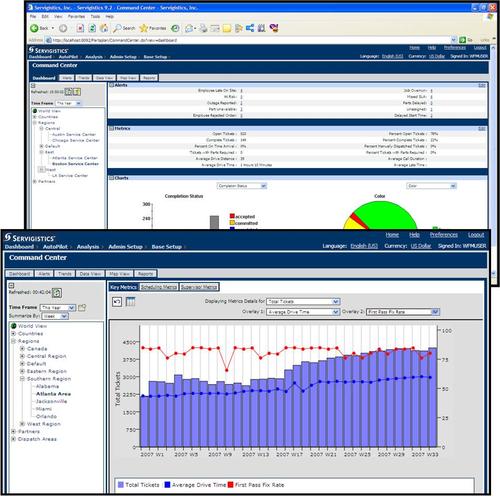 In explaining the business drivers that set the stage for the acquisition, PTC officials said few manufacturers have a coordinated strategy or integrated set of tools for systematically addressing service -- a gap that translates into most realizing as little as 25 percent of the total service value in their products' service lifecycle. In addition, there's an increasingly blurry line between product and service, PTC officials told us, as exemplified by what's been happening in the aerospace industry for years with aircraft engine makers selling uptime, not necessary discrete engines with a maintenance contract served up as a separate entity.
PTC president and CEO Jim Heppelmann, said in an interview:
We're moving towards the idea of product as a service -- not just selling a product to customers and never talking to them again. The idea is to sell the product and remain engaged with the customer to get the full value of the relationship and make additional revenue in the process.