It seems like not a week goes by without 3D Systems announcing some sort of acquisition or strategic partnership. Now is no exception, with the burgeoning 3D printing giant snapping up an unknown startup to get its hands on photo capture technology.
3D Systems' latest conquest is Viztu Technologies, born from a pair of MIT students who started out on a mission to deliver tools that could help users create 3D content from ordinary digital photos and videos. The company's product, Hypr3D, is an online platform that lets anyone, not just engineers, turn their pictures and videos into 3D creations that can then be output from a 3D printer or 3D printing service.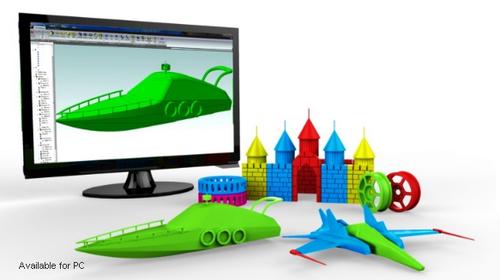 The Viztu technology falls into the category of photo editing technology, essentially delivering the ability to scan objects and images that already exist to use them as a basis for design. Autodesk has been experimenting with this type of capability for some time. Its Project Photofly, now called Autodesk 123D Catch, is billed as a photo scene editor for creating 3D models from photographs using a Web-based service. The capability is currently in beta test.
3D Systems' plans are to integrate Viztu's Hypr3D into its Cubify.com platform, an online community and content creation site announced last January. The addition rounds out the online forum, delivering additional scan-to-print and create-to-print apps. "Viztu adds an important building block to our growing Cubify platform," said Cathy Lewis, 3D Systems' president of global marketing, in a press release announcing the acquisition. "Now everyone can begin to express themselves in 3D as easily as snapping a picture."
In an interview, Abe Reichental, 3D Systems CEO and co-founder, said the latest acquisition is in keeping with the firm's mission to democratize 3D and compress the creativity cycle. While the acquisition and Cubify platform is aimed at general users, Reichental says the technology has applicability for professional engineers, as well. "Rather than starting from sketches and solid models, engineers can start their design from an existing shape and then modify that to create something new," he explained. "That accelerates the design cycle significantly."
In its short life as an independent, Viztu scored some pretty impressive accolades. The company was a semi-finalist in the 2010 MIT $100K Business Plan Competition, and it won the 2012 SWSW Accelerator Award in the Innovative Web category. The company's founders, Ash Martin and Tom Milnes, will join the 3D Systems team.
Related posts: