Who doesn't marvel at the wonders of Egypt's Great Pyramids or want a deeper understanding of their local community's rich architectural history?
In addition to serving as an aid for efficient and innovative product development, 3D technologies are playing a critical role in recreating historic sites, long-lost artifacts, and even prehistoric entities like dinosaurs. Museums, universities, and devoted hobbyists are turning to CAD programs, visualization tools, and 3D scanners and printers to painstakingly recreate historical structures and entire ancient civilizations, giving everyday folks a more interactive and hands-on introduction to our past.
Click on the image below to view a slideshow of 11 of the more notable 3D digital reconstruction projects.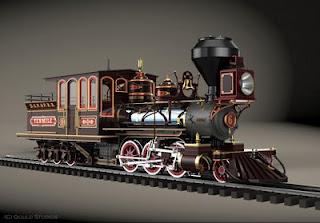 Related posts:



More Blogs from CAD/CAM Corner

0
Advanced Micro Devices' latest release brings a cloud-based graphics boost, along with unparalleled performance, to the workstation.

10
The 3D printing revolution seems to have a knack for quickly moving technology ahead by way of collaborative effort and even a little friendly competition -- all of course in the name of scientific advancement.

3
Doodle3D brings your 2D sketches to life.

14
Laura Sapiens' Ego! Smartmouse offers users a unique interactive experience by providing 2D and 3D connectivity, hardware identity authentication, data storage, and more.

19
The SME Rapid Conference has invited 3D printing artists to submit their artwork to be displayed at this year's Contemporary Art Gallery.


A quick look into the merger of two powerhouse 3D printing OEMs and the new leader in rapid prototyping solutions, Stratasys. The industrial revolution is now led by 3D printing and engineers are given the opportunity to fully maximize their design capabilities, reduce their time-to-market and functionally test prototypes cheaper, faster and easier. Bruce Bradshaw, Director of Marketing in North America, will explore the large product offering and variety of materials that will help CAD designers articulate their product design with actual, physical prototypes. This broadcast will dive deep into technical information including application specific stories from real world customers and their experiences with 3D printing. 3D Printing is




Datasheets.com Parts Search
185 million searchable parts
(please enter a part number or hit search to begin)