3D printing has been around for years and has nestled its way into lots of companies' product development processes as a more effective way to produce prototype products, test functional parts, and perhaps even pump out limited-run production parts.
Yet in addition to that so-called serious product development and engineering work, there's a significant number of less serious, but equally important, efforts underway. These are pushing the limits of 3D printing toward more consumer-friendly -- even quirky, some might say -- applications. We're talking 3D-printed chocolate, 3D-printed fabric and clothes, and even 3D-printed body parts.
Click the image below to see 16 examples of some of the more creative 3D printing projects out there.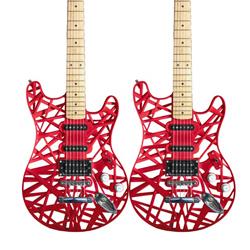 Related posts: