Dassault Systemes is taking steps to expand its 3D Experience platform (that's its fancy name for its PLM, CAD, and simulation software tools) into a variety of areas you wouldn't necessarily think -- among them, social innovation and the mining industry.
Dassault acquired the privately-held, Vancouver-based Gemcom, which is a leader in mining industry software solutions, for $360 million. Gemcom's 3D geological modeling and simulation software, to help design and model mines and manage excavation projects, is used by more than 5,500 operating mines worldwide and approximately 15,000 mining projects, according to company officials.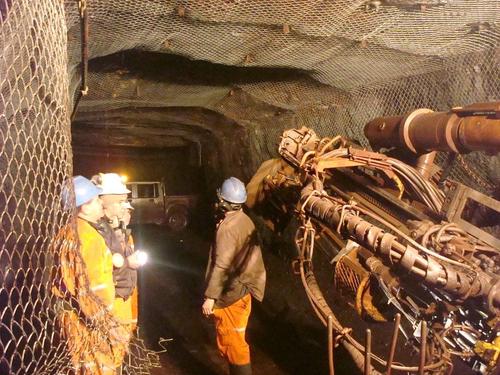 Dassault couched the acquisition as an opportunity to expand its reach in the natural resource industry, which has been traditionally slow to adopt new technology. The acquisition was also framed against the context of Dassault's desire to push its 3D Experience platform for more sustainable product development.
"Today's announcement is a significant step towards fulfilling our purpose of providing 3D experiences for imagining sustainable innovations to harmonize products, nature, and life," said Bernard Charlès, president and CEO of Dassault, in a press release announcing the acquisition. "Raw material provisioning and long-term resource availability is a major concern for society."
With the acquisition, Dassault is establishing a new brand called GEOVIA and will maintain all of Gemcom's 360 employees and its top management. The move seems to be in keeping with Dassault's ongoing commitment to broaden its reach into industries that have been slower to embrace PLM technology than the traditional automotive and aerospace industries -- for example, apparel, electronics, and ship building. Gemcom's 3D simulation tools also fit well with Dassault's simulation offerings as part of the SIMULIA product line.
Dassault's second recent announcement of a social innovation platform seems a little more outside of the box and its traditional 3D modeling domain. 3DSwYm is a so-called social enterprise platform that Dassault officials say goes beyond static corporate Intranets and information systems to help companies better share and leverage knowledge.
The 3DSwYm environment integrates with legacy IT system and business processes, as well as with the ENOVIA collaborative PDM backbone to create a community, where partners, suppliers, and product stakeholders can not only share information, but foster ideas. The platform leverages a bunch of seemingly disparate Dassault technology, including its Exalead semantic search engine to help people locate experts within the community and the Netvibes' widget catalogue to personalize the 3DSwYm environment. There's also a role for Dassault's Outscale SaaS operator services, for companies that want to develop their own secure cloud-based community.
"3DSwYm empowers everyone, regardless of domain, to innovate and add value, share their experience, and put forward ideas, fostering a strong sense of belonging and engaging everyone in the enterprise's challenges and vision," said Sophie Planté, CEO 3DSwYm, in a press release. "The result is a unified 360-degree view of activities and interactions shared across the organization."
Related posts: