For the better part of the last decade, and despite a bigger-picture vision at its onset, Product Lifecycle Management (PLM) has traditionally been stuck in the engineering-specific part of the development cycle. Its focus has been all about how to leverage PLM technology and process change to improve how engineers collaborate on 3D designs.
While everyone, from automotive giants to medical device manufacturers, has made great strides leveraging PLM tools in the design phase to reduce product costs, streamline the engineering change order process, and accelerate time-to-market, the grander vision of PLM as an end-to-end product development system has remained somewhat elusive, particularly as it relates to tying in the service organization.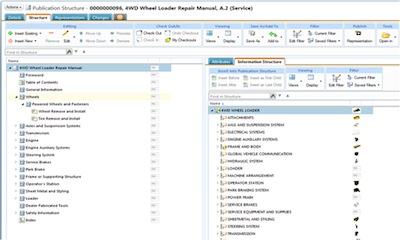 Lately, however, the idea of syncing the service organization with engineering to create a closed-loop product development environment is starting to gain some traction. As companies become more adept at leveraging PLM throughout the engineering ranks, they are looking for opportunities to extend its reach, and include other functional areas as part of a broader PLM strategy. Service, in particular, is one of the more compelling extensions of PLM as it fosters improvement in two key business processes critical to a company's success: improving its overall service performance for customers; and providing invaluable information and feedback to engineering that can help advance the development and quality of existing and future products.
"Once a product is released from engineering and into volume production, most firms lose insight into how the product operates, what its feature set entails, or how customers feel about the experience," Joe Barkai, vice president of research for IDC Manufacturing Insights, told us. "All of this is critical information for improving current and future products."
Given the challenges companies face today in differentiating their products, service is also starting to play a more critical role in manufacturers' competitive stories, especially for OEMs selling products with extremely long serviceable lifecycles. It hasn't always been that way. Traditionally, the service and engineering sides of the house have operated completely separately, pursuing their own goals, and leveraging siloed systems that didn't share information, let alone serve as an integrated platform for design and collaboration. Moreover, experts say, there is typically a culture clash between the groups, oftentimes with engineering claiming ownership of the product development process and calling on service engineers only as a backstop.