Coming from the IT space, as I do, you hear a lot about business process workflows and business process management as a way of creating more efficient workflows, but it's not typically the kind of thing engineers spend a lot of time thinking about, let alone worrying about.
Yet simulation and optimization, one of the staples of the engineering process, is fraught with inefficiencies and can be highly error-prone -- a scenario Dassault Systèmes is looking to remedy with Isight, its desktop solution for simulation process automation and design optimization.
In its latest Isight 5.6 release, Dassault aims to provide engineers with a suite of visual tools for creating simulation process workflows, the goal being to help automate the exploration of design alternatives and make it easier for engineering teams to identify optimal performance parameters for their designs-in-progress.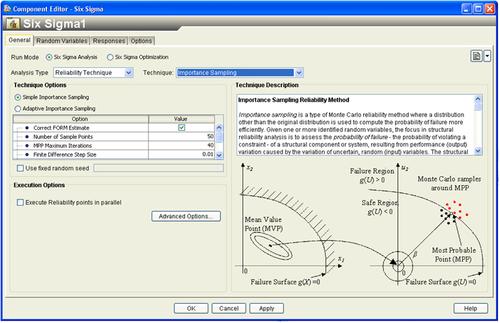 According to a Dassault Webinar covering the highlights of the new release, the simulation-based design process typically involves a number of simulation tools that need to communicate in some coordinated fashion, whether it be Excel spreadsheets, commercial CAD/CAE software, internally developed programs, or custom scripting calculations. All these tools, used for different stages of the design optimization process, need to share data, which can be time-consuming and error-prone, Dassault officials explain, and not relevant to the real engineering work of analysis and design.
Isight works by providing a standard library of components, which form the building blocks of process flows. Each component serves as a container with its own interface for integrating and running a particular simulation application directly within Isight. The program supports an open integration architecture so the components can be configured to support a wide range of internally developed scripts, applications, and databases, according to Dassault officials.
Once the individual simulation tools are integrated through these components, engineering groups can create a simulation flow that facilitates data sharing between the individual programs while automating the simulation process flow, reducing the errors that often accompany manual processes. The automated execution of the simulation workflows also frees up engineers to do non-manual work, increasing their ability to explore the design space and improve the designs using advanced techniques such as Design of Experiments, Optimization, Approximations, and Design for Six Sigma.
Isight 5.6 includes a number of new capabilities in the areas of optimization, modeling, simulation integration, and post-processing. Among the highlights are a reliability analysis technique for importance sampling, a capability that lets users compute and sample around the most probable point of failure in a design in a much more effective manner than sampling around the mean value point, Dassault officials said in a press release. In addition, there are enhancements to several components, including an update to the Abaqus component, which supports multiple Abaqus/CAE cases, as well as to the Data Matching component to enable the definition and matching of multiple data sets within multiple ranges.
In the area of postprocessing, Isight 5.6 offers new options in the approximation viewer for overlay constraints graphs to perform quick tradeoff studies.
Further Reading: