Citing the maturation of PLM technology and business processes, Dr. Michael Grieves believes companies are ready to let a single virtual product model serve as the foundation for driving innovation and efficiency throughout each stage of product development, from early requirements planning through field maintenance.
In his new book, Virtually Perfect, Grieves, a longtime expert in the PLM field, builds the case that PLM (let's call it PLM 2.0) is finally poised to meet this challenge. While Grieves and the PLM industry at large have been talking about PLM as the "one version of the truth" repository for all product-related materials, the reality is that engineering departments have gotten on board with the concept of a digital product model.
Support has been tenuous in other departments essential to the evolution of a product -- for example, manufacturing or supply chain services. It isn't that these departments don't see value in a virtual product model. Rather, it's more a function that they have their own systems and representations of the product that have relevance to their part of the development process, therefore the notion of a single digital model that has legs throughout all stages of a product's lifecycle has remained somewhat elusive.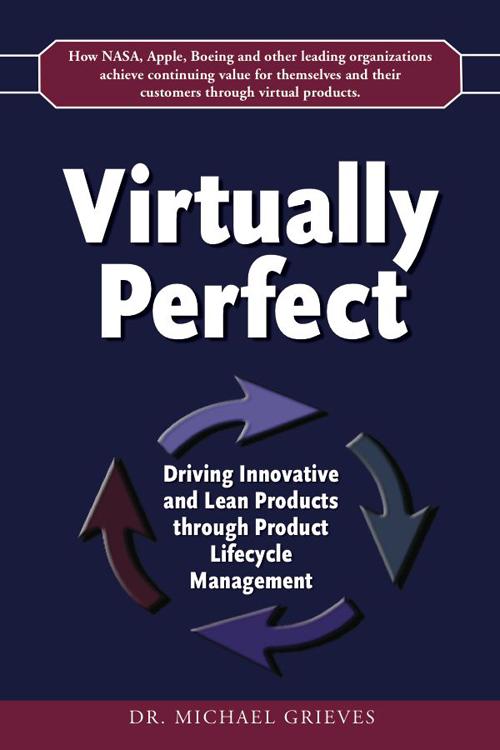 Yet big advances in technology coupled with 10 years of PLM process evolution have altered the landscape a bit, Grieves maintains. Specifically, integrated simulation capabilities for testing product behavior and exploring manufacturability in the design phase, along with sensor functionality that can collect data and report on how a product is used in the field, are converging to make a virtual product model that can be leveraged at any stage of the product lifecycle a reality. It used to be just a far-out vision.
I asked Grieves, who is a consultant to NASA and a professor at CIMBA and the University of Iowa specializing in engineering information systems and PLM, what he wanted engineers to consider as the key takeaway from his new book. His answer: "By having a persistent digital model that goes through the lifecycle, we can take a lot of the cost out of what we do and add a lot of innovation. The technology is finally catching up to the vision."