Anna Wood, a 30-year engineer and longtime computer-aided design (CAD) veteran, admits she'd be lost without her iPad in her personal life, calling the tablet her go-to tool for everything from reading books and newspapers to participating in social media forums like Twitter and Facebook.
Yet when it comes to her day job, a design engineer at Auer Precision, Wood's iPad doesn't get quite the same workout. "I've not really integrated it in my work life yet," she says. "The big thing is I sit at my computer all day long. If I were more mobile around the shop, I might be more apt to use my iPad or iPhone, but I don't really have the need for mobility. I have a super-duper workstation at which I sit at all day doing CAD design."
[For a related take, see Slideshow: 11 Top iPad Engineering Apps.]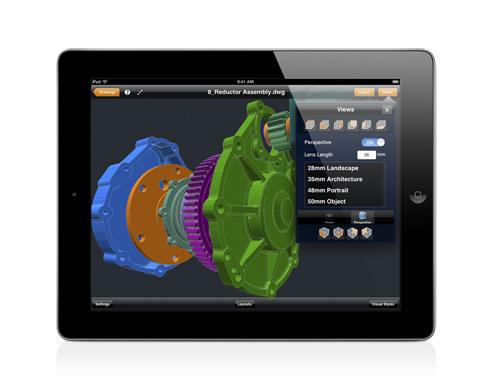 Wood is hardly alone among engineers. Though consumers seem to have a near insatiable appetite for mobile apps, engineers -- particularly those doing heavy-duty CAD work ­-- appear to be a bit more discriminating, still somewhat skeptical that their day-to-day design tools can translate well to a tablet or smartphone platform.
Some, like Wood, who works for a custom manufacturer doing a lot of precision design work around metal and plastic stamping, are too tied to their desktop horsepower and traditional CAD software to derive any sort of real benefit from the mobility equation. Others question whether tablets and mobile devices have sufficient screen size, processing power, and graphics rendering muscle to handle the demands of doing precision 3D modeling. Finally, there is still a sizable contingent of engineers who are just slow to embrace new technology as part of their work routines and thus don't yet see the promise or potential of deploying any kind of design-related tool on a mobile platform.