Making good on its promise earlier this fall to embrace an industry focus and highlighting the growing importance of addressing composite design in an end-to-end product development platform, Siemens PLM Software, a division of Siemens AG, has acquired Vistagy, a provider of a specialized composite engineering software.
The pair have had a long-standing partnership and share a number of marquee customers, including SpaceX and Daimler. Top officials at both firms couched the acquisition as a natural fit, explaining that ongoing customer discussions revealed demand for even tighter integration between the two platforms going forward.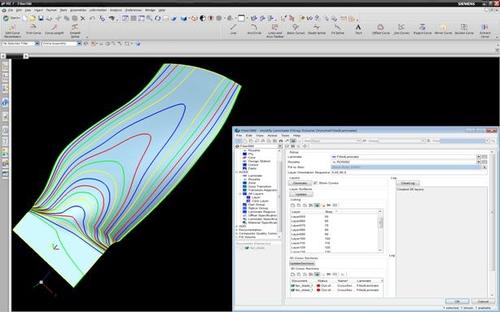 "This has been an area we've been looking at for a number of years," Tony Affuso, chairman of Siemens PLM Software, told Design News. "Many of our customers using this capability have asked us to integrate it closer into our environment. There were so many requests coming from customers, we put it on our radar screen as something we wanted to own at some point."
While Vistagy had access to Siemens' APIs as part of its partnership, Vistagy's main offering -- FiberSIM -- was limited to how tightly it operated with Teamcenter, meaning users were sometimes left dealing with different systems, siloed data repositories, and oftentimes, a lot of legwork manually sharing data between the two platforms.
As part of single company, the two firms will focus on tighter integration, delivering a full suite of applications and an integrated data repository. It all fits into HD-PLM, Siemens' vision for delivering the information engineers need in the format that they need, and within the context for their role in the development effort, Affuso said.