Early 3D printers were highly complex and very expensive, targeting only the largest manufacturers that could afford their several hundred thousand dollar price tags. Not anymore.
The first platforms primarily served as rapid prototyping machines, used judiciously to build late-stage mock-ups of parts and, in some cases, manufacture full product designs. While a breakthrough in terms of reducing the complexity of building physical prototypes, 3D printing had limited impact given its still narrow customer base.
Then a series of advances pushed 3D printing into the mainstream. Improvements around materials, support for color, faster build speeds, and higher accuracy ensure that 3D printing can now be applied to a greater variety of applications and diverse product groups. Sticker shock has abated, with mid-level 3D printers under $30,000 and entry-level pro options less than $15,000.
A recent wave of home printers and service bureaus are opening up the technology to "makers" and consumers who want to flex their creative muscles, prototyping everything from food and fashion to artificial limbs.
Click the image below to see our slideshow of how 3D printing is evolving: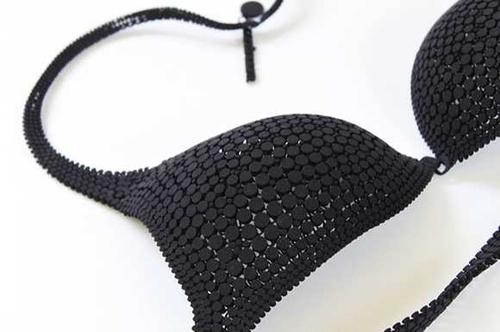 The N12 Bikini shows what's possible with the intersection of high fashion and 3D printing: a ready-to-wear bathing suit printed from Nylon 12 material.
For further reading: