3D Systems Corp. has acquired BotMill, a low-cost 3D printer company.
BotMill offers 3D printer kits and, more recently, fully assembled 3D printers based on the RepRap open-source 3D printer project and available starting at slightly over $1,000. The small Florida company, which targets the enthusiast or hobbyist marketplace, is 3D Systems' second 3D printer maker acquisition in the last year. Last October, 3D Systems acquired Bits From Bytes, a UK-based company also building 3D printer kits based on the RepRap open-source project, which are slightly more expensive and a bit higher end than the BotMill offerings.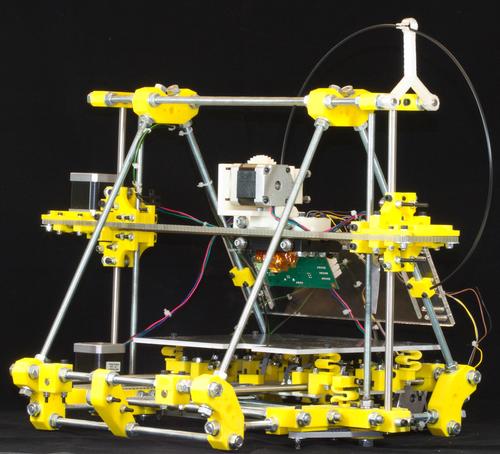 While there's some slight overlap between the products, 3D Systems believes both acquisitions are central to building out a varied enough 3D printer portfolio to appeal to both makers and hobbyists, who have different requirements around price, not to mention, do-it-yourself kits vs. assembled packages and build envelope size. The build envelope refers to the size of the area where the printer's jets do their magic -- the bigger the area, the bigger the object the 3D printer is capable of producing.
The fact that BotMill is a US-based company, not located overseas, was a major impetus driving the 3D Systems acquisition. "It's nice for us to be able to have an operation in North America so we're not waiting for cross-ocean shipments," says Cathy Lewis, 3D Systems vice president of marketing.
Both deals, as was the case with 3D Systems' recent purchase of Alibre, a low-cost CAD provider, are intended to give 3D Systems more of a presence in the maker/enthusiast market -- a segment it sees growing by leaps and bounds over the next few years as do-it-yourself printing and manufacturing becomes more mainstream, Lewis says.
While hitting the magic price point is obviously key to facilitating market growth, Lewis notes that content solutions may be the bigger hurdle impeding widespread adoption of 3D printing for the masses. The BotMill and Bits From Bytes 3D printers, priced anywhere from $1,000 to $4,000, depending on configuration, show significant progress in achieving an attractive price point for 3D printers, she says. Ultimately, 3D Systems believes the optimal price point for widespread adoption is likely in the $499 to $799 range.
Beyond price, though, Lewis believes makers and hobbyists need to have access to software and services that can readily facilitate the development of 3D content without having to know their way around CAD. That, she says, will be 3D Systems' focus moving forward.
"You still need to be a little bit of an expert to drive the CAD software," Lewis explains. "We need to be able to offer content services and capabilities that are easy to use and intuitive so users can create things on a very basic level without being an expert or scan things using common devices like the iPad. Until that happens, no matter how the box is priced, you won't see explosive growth."