I just came back from a SolidWorks analyst/press briefing day where I got the skinny on the coming SolidWorks 2012. Unfortunately, I can't tell you much about the new release until next week (honoring an embargo, so stay tuned) with the exception of a few tidbits.
Without giving away the store, let's just say the main enhancements fall in the usual buckets: improving usability, making it far easier for users to tap into the functionality they work with the most; performance improvements to speed up a lot of the functions users lament; a bunch more capabilities in the area of collaboration and team connectivity; and some fairly new functionality that is intended to change traditional product development processes. In that vein, one of the more interesting new features is a new costing tool that analyzes a model for its manufacturing costs in much the same manner that the SolidWorks Sustainability module analyzes a model around environmental factors like carbon emissions.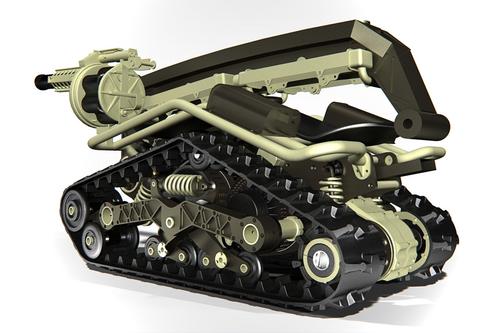 Moving on from the new feature lineup in SolidWorks 2012, there were some non-product-specific highlights of the event to relay. One of the first things that struck me was how bullish SolidWorks management was on surging user demand for CAD and simulation tools -- a trend that's been echoed a lot recently in market analyst reports and reflected in the positive earnings announcements of the major vendors.
SolidWorks CEO Bertrand Sicot and CFO David Stott tossed out some pretty compelling figures to back up all the rah-rah talk. For the first half of 2011, SolidWorks' revenue was $236 million, an 18 percent spike over the same period last year, and the company extended its base by 24,201 seats, which is a 23 percent jump over the prior year. Non-CAD revenue -- we're talking product data management, sustainability, documentation, and simulation modules -- accounted for 20 percent of the company's total revenue, which isn't at all shabby.
One more positive tidbit: This year's second quarter marks the fifth consecutive quarter that the company has grown greater than 20 percent in product revenue, a milestone both execs attribute to investing in product development and avoiding layoffs during the 2009 recession period.
I quizzed fellow attendees on what they made of all this positive momentum in the CAD/CAE space, especially when most economic news is still pretty grim. Their responses were pretty consistent with my take on what's happening. While companies are cutting back on people and budgets, the expectations around productivity are mounting, hence the need to make some sort of investment in technology like CAD or CAE to bring efficiencies to product development and light a fire under innovation.
The customer panel, mostly upstart, smaller companies in innovative and enthusiast market segments, seemed to echo that perspective. Sure, they were upbeat about opportunities in their respective sectors. (Who wouldn't be in this kind of public forum?) But the customers were just as adamant about the role CAD and simulation software play in helping them make their marks.
Many of those assembled view CAD as the enabler to pursue their novel business models. They included Burton Snowboards; BPG Werks, which is building a radical off-road vehicle called the DTV Shredder; and Lilliputian Systems Inc., a firm pioneering new battery technology for consumer electronic devices that includes a chip-based power generator and is fueled by recyclable high-energy fuel cartridges.
With CAD and simulation, they say they can hone concepts, test drive new designs, and build the enthusiasm necessary for getting funding and generating potential customer interest, all in the virtual world well before shelling out the big bucks to build physical products.
Perhaps the guys at BPG summed it up best: "Without an effective CAD package, our business wouldn't be here today. It lets us create a prototype of a vehicle no one has ever seen before and helps us drum up investors."
Check back here next week, and I'll fill you in on the rest of what's hot in SolidWorks 2012.