The European Commission (EC) has proposed to limit the amount of food crops that can be used for making biofuels in the European Union. The move comes after several studies have shown that not all biofuels are equal in greenhouse gas emissions.
Under the Renewable Energy Directive, 10 percent of all transport fuels were to be renewably sourced by 2020. The related Fuel Quality Directive set a greenhouse gas reduction target of 6 percent by 2020 for fuels used in transport. When these goals were set, the contribution from biofuels was expected to be fairly high.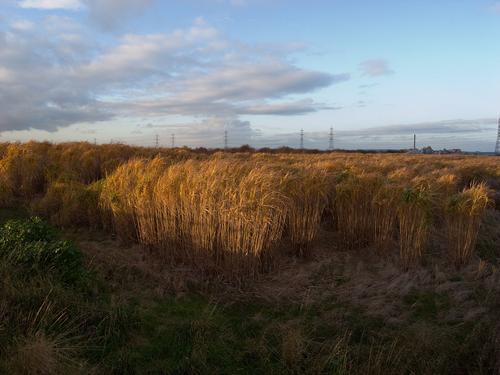 The percentage of food-based biofuels allowed to contribute to that 10 percent will now be limited to 5 percent of the total, which is the current consumption rate, up until 2020. After that year, the EC wants to give financial incentives only to those biofuels that aren't produced from food and feed crops, and that lead to "substantial" greenhouse gas savings.
The EC's reasons for the changes are "to stimulate the development of alternative, so-called second generation biofuels from non-food feedstock, like waste or straw, which emit substantially less greenhouse gases than fossil fuels and do not directly interfere with global food production," according to a press release.
Some recent studies indicate that certain biofuels may actually add as much to greenhouse gas emissions as the fossil fuels they are designed to replace. The EC says this became clear when the studies accounted for changes in indirect land use. Those changes can happen when the production of biofuel from a food crop forces a shift in the production of human food or animal feed crops to land that has not been previously cleared for agricultural use, such as forests.
The proposal calls for several changes. It requires that, when assessing a biofuel's greenhouse gas performance, in order for it to be counted toward the targets and receive support, its estimated global land conversion impacts, or Indirect Land Use Change (ILUC), must now be included in reports by fuel suppliers and member states. The proposal also increases the greenhouse gas savings threshold for new installations to a minimum of 60 percent.
Currently, biofuels must emit at least 35 percent less greenhouse gases than the fossil fuels they replace; increasing to 50 percent in 2017. This change is designed to improve biofuel production process efficiency and discourage more investments in existing installations with low greenhouse gas performance.