A Japanese prototype electric vehicle (EV) with motors in its wheels has an extended driving range 30 percent longer than other mass-produced EVs, due in part to engineering plastics.
The SIM-WIL EV from SIM-Drive Corp. of Kawasaki City, Japan, contains almost 50 new technologies from several companies, including DuPont Performance Polymers. SIM-Drive says a unique in-wheel motor system and extensive use of lightweight materials, including high-performance polymers, allow the car to travel 218 miles on a single charge.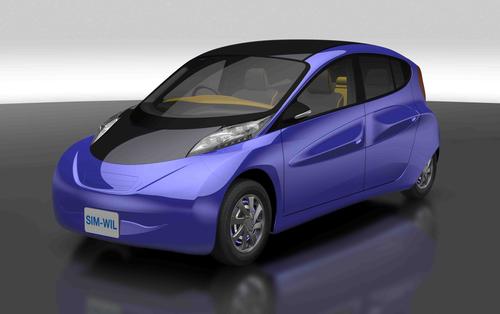 Most EVs house a single motor under the hood, but the SIM-WIL has four motors -- one in the hub of each wheel. Each delivers 65kW of power, giving the car a total output of 260kW, according to the company.
Eight different DuPont materials are used in the EV, including plastics, film, paper, and paint. The key material is DuPont's Zytel HTN polyphthalamide (PPA), which is used in the car's in-wheel motor bobbins. It is stronger, lighter, and more cost-effective than the poly-phenylene sulfide it replaces.
The materials were developed in a collaboration between SIM-Drive and the DuPont Japan Innovation Center in Nagoya. They were chosen for their light weight, their reliability, their performance, their looks, and their ability to increase passenger space.
We've reported before on DuPont's innovation in several areas of plastics development, including bioplastics. Plastics and composites are playing a bigger role in automotive manufacturing, especially among EVs, because of their light weight and their ability to help automaker meet aggressive federal fuel consumption standards.
But lightweighting isn't all that plastics can do for EVs. Performance and reliability are equally important. "Especially in electric vehicle (EV) applications, these high temperature, chemically resistant products and electrical insulation materials contribute to increased EV system reliability and performance under severe conditions such as wide ranging temperatures and high voltage," Tomoyuki Shinkai, operating officer and general manager of the vehicle development co-ordination division at SIM-Drive, said in a DuPont press release.
DuPont's Kapton polyimide film was used in the EV's indicator lights to make the SIM-DRIVE lighter than EVs currently on the road. Kapton is used in high-reliability applications such as the Mars Curiosity rover and mobile computing devices. In the SIM-WIL, it makes the lighting component 80 percent lighter by eliminating the need for a circuit board.
The SIM-WIL EV has sportscar-like acceleration (0-60mph in 5.4 seconds) and a top speed of 110mph. By incorporating as many components as possible within the car's frame, its design aims to maximize interior space. Production models are expected some time in 2014 and are expected to sell for around $32,000.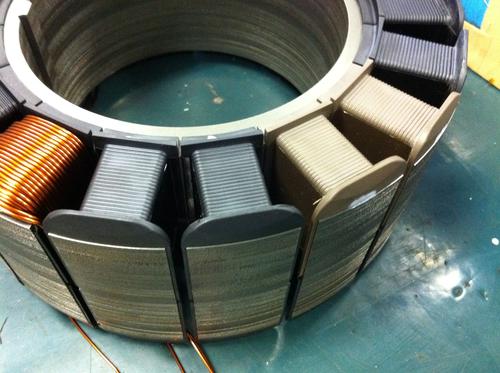 Related posts: