In a move aimed at continuing the federal government's ongoing effort to reduce fuel consumption, US dependence on foreign oil, and carbon pollution, the White House recently approved $14.2 million of new Department of Energy funding to promote the development of stronger, lighter materials for cars.
The Energy Department's funding takes aim at replacing cast-iron and traditional steel components with lighter materials such as high-strength, lightweight carbon fiber composites, and advanced steels and alloys, including high-strength steel, magnesium, and aluminum. Besides reducing fuel consumption by 6 percent to 8 percent for every 10 percent of weight reduction, lighter materials let car manufacturers add safety devices and emissions control equipment without increasing a vehicle's weight.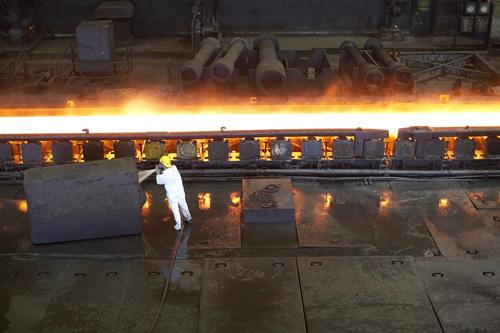 Existing federal funding for advanced high-strength steels research, which the federal government began funding in 2000 via the US Automotive Materials Partnership, dried up last year. Interestingly, the White House Energy Department's announcement came a day after the American Iron and Steel Institute released its industry profile at a congressional steel caucus hearing.
In July last year, the Energy Department conditionally approved a loan of $730 million to Severstal North America to assist in the design, manufacture, and construction of the company's finishing facilities in Dearborn, Mich., for making higher grades of advanced high-strength steel (AHSS). But the Energy Department decided in January not to close the loan, after senators and representatives in other steelmaking states fought it. Meanwhile, US Steel reportedly expects to begin operating a similar line for AHSS in its Pro-Tec Coating joint venture with Japan's Kobe Steel.