It's no secret GE Aviation is building a plant that will use 3D printing to mass-produce metal parts for its LEAP (Leading Edge Aviation Propulsion) Turbofan jet engine. The aircraft engine leader has been experimenting with 3D printing processes, and developing its own internally, for several years.
But the company disclosed recently that it's also considering the use of 3D printing for some components of its GE9X and other engines. Interestingly, the additive manufacturing (AM) process GE plans to use is a different one from the process used for the LEAP parts.
Click on the image below to start the slideshow.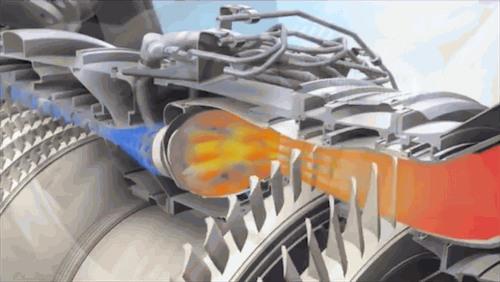 Among the metal components that will be 3D printed for the LEAP engine in the Auburn, Ala., plant, the one that's probably been talked about the most is the fuel nozzle. The expected number of parts produced will rise from 1,000 per year when the plant opens in 2015 to 40,000 per year by 2020. The fuel nozzles and some other metal LEAP engine parts will be built using direct metal laser melting (DMLM) techniques, which GE already uses for some existing engine components.
GE says almost 20 3D-printed fuel nozzles will be produced for each LEAP engine. These nozzles will be five times as durable as those used in previous engine models. This is due, in part, to the fact that they will be made in a single piece instead of 20 different cast pieces that must be brazed and welded together.
This engine will also contain ceramic matrix composite (CMC) parts in its hot section, as well as fan blades made of fourth-generation carbon fiber composites like the ones we told you about in development for the GE9X engine. Those newer blades will be thinner, lighter, and at least as strong as the current blades on the company's existing engines.
The next-generation LEAP engine was developed by CFM International, a joint venture between GE Aviation and France's Snecma. It will be used in the Airbus A320neo, the Boeing 737 MAX, and the COMAC C919 aircraft.
GE says it's also developing 3D-printed parts for the GE9X engine that will be produced at the Auburn plant, which will house as many as 50 3D printers at full capacity. The GE9X will be the world's largest jet engine and is destined for the Boeing 777X twin-aisle aircraft, which is expected to enter service in 2020.
An electron beam melting (EBM) process developed by engineers at Avio, a GE-owned Italian aerospace company, will be used to 3D-print metal turbine blades for the GE9X. Avio co-developed the technology with Arcam. Titanium powder is fused by an electron gun 10 times as powerful as laser beams currently used for 3D printing metal, which results in blades that are four times thicker. The process also makes titanium much easier to work with, since it's notoriously fragile and prone to cracking.
Avio has used the process to produce low-pressure turbine (LPT) blades for the LEAP, GEnx, GE90, and GE9X jet engines. A single EBM machine can build eight stage 7 blades for the GEnx in only 72 hours, much faster than casting. Even though the material is more expensive than the nickel-based alloys typically used for LPT blades, GE says the savings in weight and fuel consumption more than pay for the cost difference.
Related posts: