In a move aimed at continuing the federal government's ongoing effort to reduce fuel consumption, US dependence on foreign oil, and carbon pollution, the White House recently approved $14.2 million of new Department of Energy funding to promote the development of stronger, lighter materials for cars.
The Energy Department's funding takes aim at replacing cast-iron and traditional steel components with lighter materials such as high-strength, lightweight carbon fiber composites, and advanced steels and alloys, including high-strength steel, magnesium, and aluminum. Besides reducing fuel consumption by 6 percent to 8 percent for every 10 percent of weight reduction, lighter materials let car manufacturers add safety devices and emissions control equipment without increasing a vehicle's weight.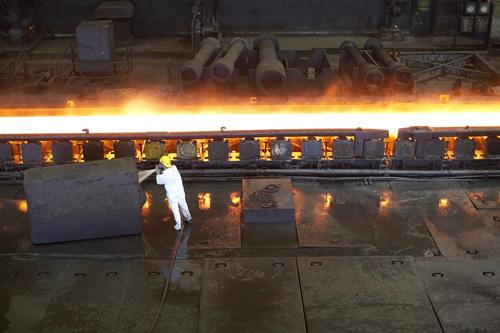 Existing federal funding for advanced high-strength steels research, which the federal government began funding in 2000 via the US Automotive Materials Partnership, dried up last year. Interestingly, the White House Energy Department's announcement came a day after the American Iron and Steel Institute released its industry profile at a congressional steel caucus hearing.
In July last year, the Energy Department conditionally approved a loan of $730 million to Severstal North America to assist in the design, manufacture, and construction of the company's finishing facilities in Dearborn, Mich., for making higher grades of advanced high-strength steel (AHSS). But the Energy Department decided in January not to close the loan, after senators and representatives in other steelmaking states fought it. Meanwhile, US Steel reportedly expects to begin operating a similar line for AHSS in its Pro-Tec Coating joint venture with Japan's Kobe Steel.



More Blogs from Engineering Materials

3
A new service lets engineers and orthopedic surgeons design and 3D print highly accurate, patient-specific, orthopedic medical implants made of metal -- without owning a 3D printer. Using free, downloadable software, users can import ASCII and binary .STL files, design the implant, and send an encrypted design file to a third-party manufacturer.

39
A recent report sponsored by the American Chemistry Council (ACC) focuses on emerging gasification technologies for converting waste into energy and fuel on a large scale and saving it from the landfill. Some of that waste includes non-recycled plastic.

13
Capping a 30-year quest, GE Aviation has broken ground on the first high-volume factory for producing commercial jet engine components from ceramic matrix composites. The plant will produce high-pressure turbine shrouds for the LEAP Turbofan engine.

15
Seismic shifts in 3D printing materials include an optimization method that reduces the material needed to print an object by 85 percent, research designed to create new, stronger materials, and a new ASTM standard for their mechanical properties.

15
A recent study finds that 3D printing is both cheaper and greener than traditional factory-based mass manufacturing and distribution. At least, it's true for making consumer plastic products on open-source, low-cost RepRap printers.


LATEST ARCHIVED BROADCAST
For industrial control applications, or even a simple assembly line, that machine can go almost 24/7 without a break. But what happens when the task is a little more complex? That's where the "smart" machine would come in. The smart machine is one that has some simple (or complex in some cases) processing capability to be able to adapt to changing conditions. Such machines are suited for a host of applications, including automotive, aerospace, defense, medical, computers and electronics, telecommunications, consumer goods, and so on. This discussion will examine what's possible with smart machines, and what tradeoffs need to be made to implement such a solution.



Datasheets.com Parts Search
185 million searchable parts
(please enter a part number or hit search to begin)