When I reported last month on Hewlett-Packard's new Multi Jet Fusion (MJF) 3D-printing technology, I wasn't very impressed. After all, if anyone could do something interesting and perhaps new here, it should be them. You know, the inventors of digital inkjet printing? But the company made several claims in its initial announcement with very few details, and the announcement itself came after a year or so of missteps, false starts, retractions, and postponements.
In a webinar earlier this month, senior vice president of inkjet and graphics solution business Stephen Nigro spoke more about how the technology works, and revealed some major plans that changed my mind. He expanded on HP's vision of open collaboration to further commercialize its MJF 3D-printing technology for end-production, as well as open collaboration on new materials. One of the most interesting things he said was that HP will create software to help users decide when to use MJF versus conventional subtractive manufacturing.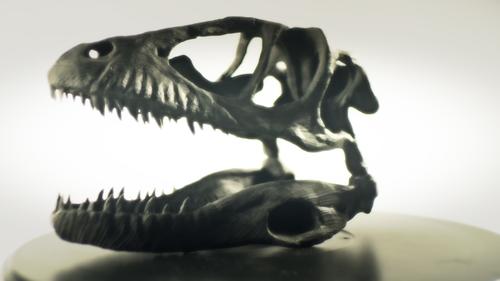 This all sounds to me like the good old HP: it takes awhile for the company to decide on moving in a new technology direction because its best minds are thoroughly studying the entire industry, the market, competitive offerings, and what it can bring to the party that will benefit itself and its customers. This strategy hasn't always worked in the past, and whether it will work now remains to be seen.
The team clearly did its homework, though, and that showed in several ways. In the webinar, Nigro said HP wanted to get into 3D printing if it could change the industry and make a big impact. He mentioned three things required to make that happen, the same things analysts and other industry observers usually mention. These are producing functional parts at least 10 times faster than any other printing technology today; quality, defined by resolution and precision, as well as enough mechanical robustness for parts to be used as replacements to traditional manufacturing; and compelling economics, meaning parts that cost less, both product price point and running costs.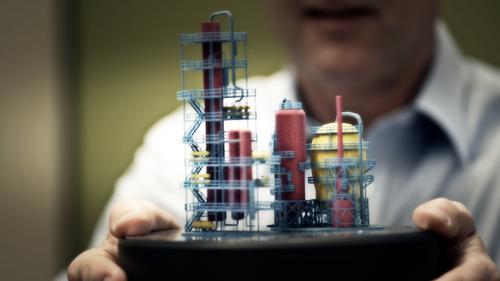 Nigro said HP is targeting short-run production and manufacturing applications for enterprise and service providers because that's where the majority of the market is projected to go. According to the latest Wohlers Report, put out by long-term 3D printing analysts Wohlers and Associates, end-production parts now represent 34.7% of the 3D-printing and additive manufacturing (AM) market. That's measured by revenues, which are now over the $1 billion mark.
Nigro also said HP announced an open innovation approach to partners and opened its MJF platform to the world because it believes the end-production market opportunity for industrial parts "is so immense and there's only so much we can do on our own." He said, "I can imagine that for some markets, we won't put a product out for it, but we can work with other companies like we do in 2D printing, where we can take some of our technology assets and put them into that market."
That will include establishing open standards for things like defining colors or modifying physical attributes, such as part elasticity. According to the MJF website, control over part and material properties will be far beyond those found in other 3D-printing processes, and will include texture, friction, strength, and electrical and thermal properties. Specifying the constraints of a printed part such as material type, stress tolerance, and mechanical properties is something others such as Arevo and MIT are working on.