A new thermoplastic composite for high-speed, high-volume injection molding has tensile strength that's close to, and sometimes better than, either lay-up composites or metals.
Kyron MAX is a new line of injection-moldable composites, with both glass and carbon fiber versions, from Piper Plastics. The material comes in three performance levels. Depending on the combination of polymer type and fillers, tensile strength can reach from up to 50,000 psi (345 MPa) to as high as 120,000 psi (827 MPa). That last figure puts it above steel, Dave Wilkinson, materials engineering manager for Piper Plastics, told Design News. Tensile modulus ranges from up to 5 million psi (35 GPa) to as high as 12 million psi (83 GPa).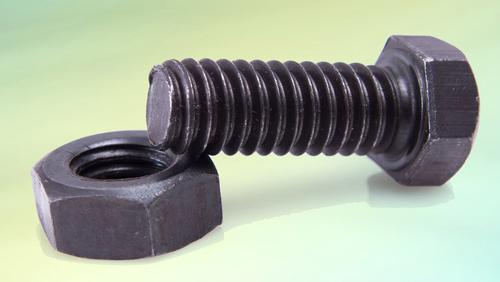 The composites are almost 75% lighter than steel and about 60% lighter than titanium. Polymers include PEEK, PPS, PEI, PPA, and PA. "The strength of any fiber-filled polymer is the strength of that fiber combined with the strength of the fiber's adhesion to the polymer," Wilkinson told us. "So we've developed a stronger fiber and a new sizing technology to adhere the fiber to the polymer. Depending on the application's mechanical strength needs, we use either short or long fibers."
Since filler loadings can be lower than in traditional thermoplastic compounds, the material has greater elongation at yield, so parts made with the composite can yield more without fracturing. Lower filler loadings also reduce processing windows and make the material lighter. Industries targeted by the new composite material include aerospace, defense, medical, automotive, oil & gas, electronics, and industrial companies that need high-precision, high-strength, structural polymer machined parts.
Aside from its performance specs and moldability, what interested me about this product is the fact that it's coming from a molding company, not a resin supplier. Piper Plastics is a machining/injection molding provider that works with both plastics and metals. "We decided we wanted to have more control over the polymers we use, so the company started the materials division in 2005," said Wilkinson. "We develop materials for customers of our proprietary high-pressure molding technology, and make custom formulations tailored to the specific application." The company also tests every batch of molded parts to make sure they meet the required mechanical properties.

For several years, the company's aerospace customers requested a stronger injection-moldable thermoplastic composite to use in polymer bolts for replacing titanium fasteners. Piper Plastics used one of the highest-performing XS series Kyron MAX polymer grades to mold a standard #10-32 bolt. The part exceeds target minimum tensile load at 741 lb and double shear strength at 1,890 lb.
We've written before about the hassles involved in adapting the production of advanced, thermoset carbon fiber lay-up composites to be cheap enough and fast enough for high-volume, automated automotive manufacturing. Lots of big companies are working on various R&D projects for those structural applications. Meanwhile, other materials makers are developing composites from compression molding compounds and injection-moldable thermoplastics.
Carbon fiber compression molding compounds for semi-structural and some structural parts in a car, usually pretty pricey, are faster to produce than autoclave-dependent advanced lay-up composites. One supplier we've told you about that's lowered the price by combining carbon fibers intelligently with others like glass is Quantum Composites. That hybrid compound, AMC-8590-12CFH, aims at replacing both fiberglass and metals in compression-molded parts for automotive, heavy truck, medical, sporting goods, and industrial applications.
We've also told you about RTP Company's carbon fiber-reinforced thermoplastic compounds for injection molding with specs that get close to metals in their stiffness and strength. That product line, the Ultra Performance series of compounds, are made of short carbon fiber-reinforced resin systems based on PEEK, PPA, PPS, and PEI, and are aimed at industries such as aerospace, automotive, industrial, medical, and energy.
Related posts: