In recent Design News stories, we've featured robot reporters, robots that take over astronauts' tasks, and back in February, robots taking over more jobs in the plant. Lots of people who write about robots say they give us jobs, instead of taking them away from humans. Based on the evidence in some recent studies, I'm not so sure.
First off, from a purely numerical standpoint, robots do take jobs away from humans. After all, that's what they're supposed to do: jobs that are too dull, dirty, or dangerous, also known as the three D's of robotics. A fourth D, "demanding," could probably be added to this list for jobs that take too much strength per square inch for humans to provide, either repetitively or at all.
Let's apply that D list to our recent stories in Design News. As Elizabeth Montalbano pointed out in her blog about robotic AP reporters, writing some types of news, like financial reports, is very, very dull. I've done my share in the past. To a human, writing these can feel almost as repetitive as an assembly-line job. Although the AP said using robots will free up journalists to write other content, it still reduces the overall pool of existing content until new types are created, assuming that actually happens. Based on past experience with other such shifts in writers' markets, I have my doubts.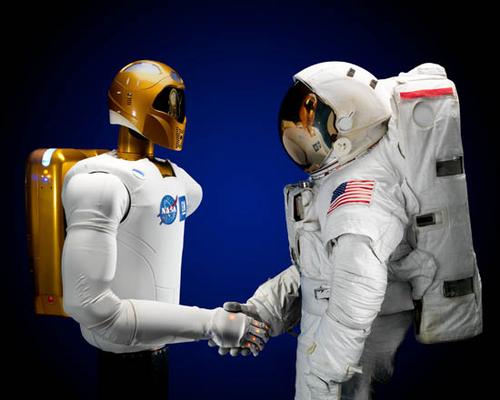 The space station robots I wrote about are definitely helping astronauts by taking over tasks that qualify for all three D's -- dull, dirty, and dangerous -- as well as demanding. That's especially true for Robonaut 2, which NASA hopes will free up astronauts from repetitive, ongoing tasks inside the International Space Station. Humanoid robots like Robonaut will also eventually relieve astronauts of at least some space walks for making repairts on the outside of the station. The Canadarm robotic manipulator arm already does a lot of outside maintenance, as well as moving things around.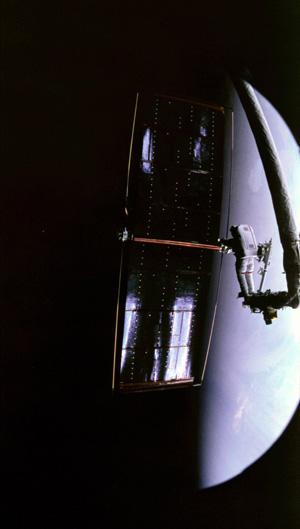 Rob Spiegel's February slideshow looked at all the ways industrial robots are taking over some of humans' jobs in the plant. These tasks range from welding and cutting, material handling and machine tending to packaging and unpacking boxes and typical pick-and-place, to sophisticated automotive assembly tasks and mechanical stress testing, to hygienic food handling on food transportation lines, to sorting items by color using machine vision. The four D's all operate here.
The main reason some people say robots will add jobs is the idea that the jobs they do take away -- characterized by one or more of those four D's -- are replaced by service jobs that are safer and easier for humans to do. But service jobs can be a double-edged sword. If they are high-skilled jobs being done by, say, existing astronauts in the space station who previously did the three D's work, then that looks like a win-win to me.
But if robots are taking away less-skilled manufacturing or assembly jobs in a factory from people who used to do those jobs, what happens to those people? The factory doesn't necessarily/usually invent new service jobs for welders or assemblers or people who work in a warehouse. The kind of jobs outside the factory these workers might be qualified for are primarily lower-paying service jobs such as food services or retail. These typically don't pay as well, are usually temporary or part-time instead of full time, and tend to have fewer benefits. Some recent reports and statistics detailing job and pay trends are available from the US Bureau of Labor Statistics here and here.
In Part 2 of this blog, we'll look at two in-depth studies that examine where and under what circumstances robots add jobs to an industry, or take them away.
Related posts: