Some of the latest nautical robots take a variety of forms. They can look like small boats, tiny four-wheeled vehicles, or realistic fish. We include several professional remotely operated vehicles (ROVs), which are getting smaller and more talented. One ship-inspection version was designed by engineering students who invented a novel detachment mechanism that gives the robot the ability to stay attached to structures while passing over concave edges. Others are aimed at collecting ocean data or performing search-and-rescue operations in water.
Nautical robots that look like or emulate fish and turtles so they can interact with living creatures are becoming increasingly sophisticated in their movements. A design from Sandia Labs will be able to transform itself from a swimming robot, to one that flies through the air, to one that uses wheels on land. Another is an open-source hardware project to develop swarms of tiny, shape-transforming boats that detect and help clean up ocean pollution.
Click on the image below to start the slideshow.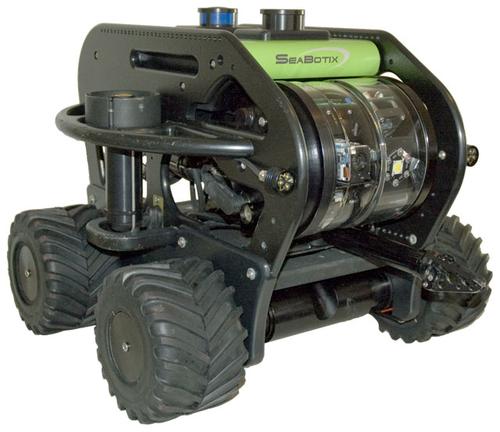 Related posts: