Stronger, lighter, cheaper, self-healing, and recyclable, too? IBM says they're all true about its new family of industrial thermoset polymers. The materials are the first that are capable of self-healing back to their original shape, are resistant to solvents and cracking, and can also be recycled all the way back to their starting material with identical properties.
Strong and stiff thermoset plastics that can be made with the new polymers could be used for applications in aerospace, automotive, and electronics. In aircraft and other transportation applications, they could help solve problems caused by structural composites and other high-strength plastics that are not resistant to solvents or temperature extremes.
Typical plastics for these uses are also not easily recycled. In these industries, as well as semiconductor and other electronics, the self-healing nature of the new materials would mean extending the life of large or expensive structural components or chips and reducing manufacturing waste.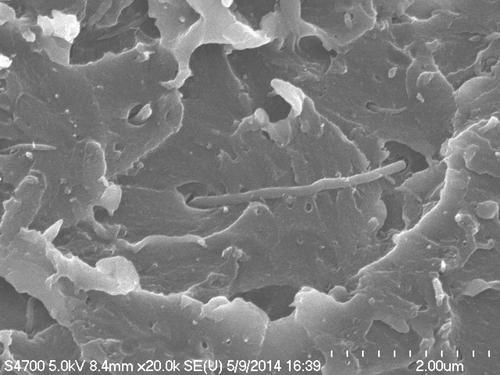 Researchers with IBM Research worked with their counterparts at the University of California at Berkeley's department of chemical and biomolecular engineering, Eindhoven University of Technology in the Netherlands, and King Abdulaziz City for Science and Technology in Saudi Arabia. The team describes its results in an article in Science (purchase or subscription only). You can watch a video demonstration of the characteristics of both new classes of materials here.
IBM's scientists employed an unusual approach by combining high-performance computing techniques for modeling new polymer-forming reactions with the usual lab experiments. This "computational chemistry" accelerated the discovery process, and it makes the materials' properties tunable toward specific goals -- such as cheap, light, tough, and recyclable door panels for a car -- by changing their polymer structures into new structures.
"We're now able to predict how molecules will respond to chemical reactions and build new polymer structures with significant guidance from computation that facilitates accelerated materials discovery," said James Hedrick, IBM Research advanced organic materials scientist, in a press release.
Because covalent bonds are rearranged, and solvent in the polymer is lost at high temperatures of 250C and above, one of the polymers becomes extremely strong. It is, however, also more brittle at those temperatures, although it can be made stronger via the addition of reinforcing fillers such as carbon nanotubes and the application of high heat. That would make the material especially useful to replace filled thermoset composites. The polymer decomposes when exposed to very low-pH water, enabling it to chemically revert back to its starting materials and be reused for making other polymers. In contact with regular, high-pH water, it remains intact.
At much lower temperatures just above 21°C, a different new polymer can be made into elastic gels. Although these, too, are stronger than most polymers, they remain flexible due to retained solvent. When these gels are cut into pieces that touch, the pieces' chemical bonds reform them into a single piece within seconds, which is demonstrated in the video. These materials could be used for adhesives, or mixed with other polymers to make them self-healing. These are also recyclable.
Related posts: