Only a few days after announcing its intention to buy two major 3D printing service bureaus, Stratasys let out some materials news: It's buying assets of a key player in materials testing and R&D, and there's a new polypropylene material for the PolyJet series of 3D printers.
I'm going to start with the acquisition, since I think that's by far the most significant. Only "certain assets" of Interfacial Solutions are mentioned in Stratasys's press release, and, of course, this is only a purchase agreement, not a statement that the transaction has closed. That won't happen until probably the second quarter of this year.
The company doesn't reveal which equipment or other assets it's going to buy, but it does say what it expects to gain from the purchase. Stratasys has already been using Interfacial Solutions to produce some thermoplastic materials for its Fused Deposition Modeling (FDM), or fused filament, line of 3D printers for the last three years. Interfacial Solutions has also been a key factor in the R&D for some of those plastics.
Click on the image below to start the slideshow.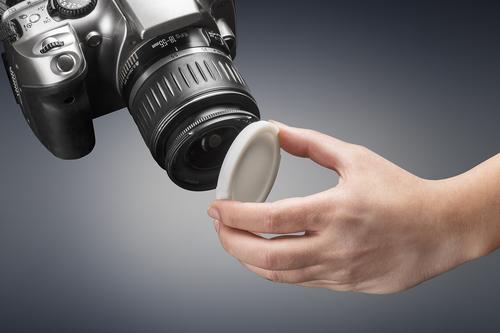 "Interfacial Solutions provides significant expertise in plastics and filament," said Stratasys CEO David Reis, in the press release. "We believe its knowledgeable team and experience will accelerate Stratasys's materials development effort for all of our FDM platforms, including MakerBot."
Reis said the acquisition would achieve three goals: strengthen the company's materials R&D knowledge and abilities, increase its available space and capacity for materials production, and help it become vertically integrated in developing and manufacturing materials. Considering the hugely expanded machine production capacity Stratasys will have after the acquisition of Solid Concepts and Harvest Technologies, expected to finalize in the third quarter, expanding the company's materials production capacity makes sense.
But Interfacial Solutions' expertise in thermoplastics R&D and production services is at least as intriguing. As Stratasys company RedEye's vice president and general manager Jim Bartel told us earlier this month, Stratasys is squarely aimed at expanding its manufacturing and end-use parts production capabilities, capacity, and process expertise. Materials will be a big part of achieving those goals, especially engineering polymers capable of structural uses. Reis said that accelerating new materials development and introducing new products faster is also an expected result of the purchase.
Interfacial Solutions' plastic testing capabilities are extensive. They include tensile and impact testing, testing of physical properties, analytical testing laboratory services for thermal analysis and for microscopy and imaging, and testing and analysis for chemicals and flammability. An entirely different set of testing is the company's R&D lab test services. The polymer characterization laboratory includes thermal analysis, rheology, mechanical testing, flame testing, molecular weight analysis, and spectroscopy. Through its associated company, IFS Engineered Plastic Compounds, Interfacial Solutions has access to extensive manufacturing services. It will be very interesting to see how the results of this acquisition play out.
Stratasys also introduced a simulated polypropylene material, Endur, for its Objet Connex, Objet500 Connex3, Objet 30Pro, and Objet EdenV printers. These PolyJet printers are for making models and prototypes, using materials that simulate engineering plastics and standard plastics.
The new material is both flexible and durable, with high impact resistance and high elongation at break, as well as excellent dimensional stability, according to a press release. Its heat-deflection temperature maximum is 129F/54C (HDT @ 0.45MPa per ASTM D-648-06). Endur is therefore especially suited to making form, fit, and assembly models of parts with snap fits -- as are used for lids and packaging cases -- or for flexible living hinges, as well as small cases and containers, moving parts, and parts that must be assembled.
Endur comes in a bright white and has an excellent, smooth surface finish, making it especially useful in prototypes of consumer goods, automotive parts, household appliances, and laboratory equipment. You can find a handy matrix showing all of Stratasys's PolyJet materials and machines here, and a comprehensive PolyJet materials data sheet for comparing specs here.
Related posts: