Drop-in jet biofuels, which can be used without modification to jet engines, have started becoming a reality during the last year. One of the main sources may turn out to be renewable diesel that's already used in ground vehicles, which could make prices competitive with fossil jet fuels.
The biggest news is probably Boeing's research that identifies existing renewable diesel as usable for aviation. These fuels are chemically different from what's called "biodiesel," as we've told you, although both types can be used in any diesel engine. In a January announcement the aircraft maker said it had analyzed renewable diesel already used in ground transportation and identified it as a source of commercial jet fuel. Over its entire lifecycle, renewable diesel emits less carbon dioxide than petro-based jet fuel, at least 50 percent less. Including US government incentives, the fuel can be sold for a wholesale price of $3 a gallon, which is competitive with petro-based jet fuel.
Click on the image below to start the slideshow.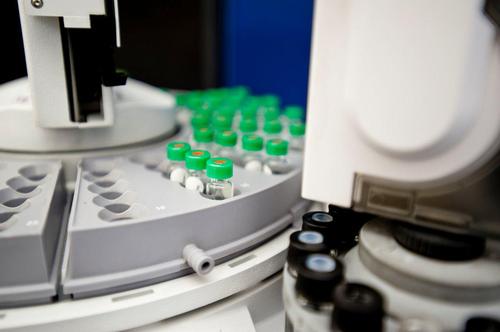 Together with jet engine manufacturers, renewable diesel makers, and the Federal Aviation Administration, Boeing is preparing a detailed research report on its findings. The aircraft maker was a key participant in the 2011 effort to change international jet fuel specifications to allow a blend of up to 50 percent aviation biofuel. Boeing has also been collaborating with leading airlines such as Brazil's GOL Linheas Aereas Inteligentes and South African Airways to increase supply and establish a supply chain of sustainable aviation fuel in their respective countries.
The Sustainable Aviation Fuel Users Group defines a drop-in jet fuel as one that "meets or exceeds the appropriate jet fuel specification. For example, the biofuel must have an energy density equal to or greater than conventional jet fuel and it must be able to function in the heat of the desert and in the bitter cold at 40,000 feet." The group's members include AirFrance, Alaska Airlines, GOL Linheas Aereas Inteligentes, KLM, Royal Dutch Airlines, Lufthansa, South African Airways, and United Airlines, and its affiliates include Airbus and Boeing. The group's aim is to commercialize sustainable jet fuels without impacting the supply and quality of local food, water, air, or soil.
Since last summer, other aircraft makers and airlines, along with engine manufacturers and R&D labs, have taken major steps forward. United Airlines signed a purchase agreement with AltAir Fuels to buy sustainable biofuels on a commercial scale. AltAir Fuels is retrofitting part of a petroleum refinery near Los Angeles, Calif. into a biofuel refinery that will produce 30 million gallons of renewable jet fuel and other products. United will buy at least 15 million gallons of the jet fuel over a three-year period, starting with 5 million gallons this year, at a price competitive with petro-based jet fuel. The fuel is made of agricultural waste and edible oils using Honeywell's Green Jet process and will reduce carbon emissions by at least 50 percent over its lifecycle.