Oak Ridge National Laboratories (ORNL) is getting into 3D printing in a major way via two separate deals. It's partnering with Local Motors to develop technology that will 3D print an entire production model car. A second deal with Cincinnati Inc. will develop a huge, very fast commercial 3D printer.
Local Motors is the crowdsourcing car company we told you about back in 2011. It brings together engineers, industrial designers, and transportation designers to co-design a highly specialized vehicle using an open development platform. The company will then produce it in limited runs at a microfactory. In the cooperative research and development agreement with ORNL, the two will aim at solving some of the thorniest problems in applying 3D printing to car production: How to speed up production and assembly time, make it cost less, and reduce part counts, in other words, how to make the production process more efficient.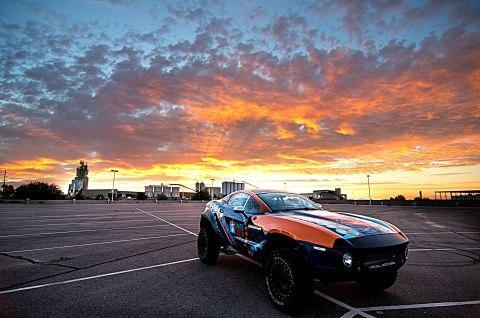 At the same time, the partners say they want to improve auto production by raising control standards, as well as increasing esthetics, safety, and mechanical flexibility. They expect to use material science plus a combination of both subtractive and additive manufacturing (AM) techniques. That hybrid approach is something more companies and institutions are looking at, as Optomec's Ken Vartanian mentioned recently in his contributed February feature article. It's also the main goal of two projects in America Makes' second round of funding for AM R&D.
The partners will use the Department of Energy's Manufacturing Demonstration Facility (MDF) at ORNL. According to an article on ORNL's website, this facility is working with multiple materials and process technologies, including carbon fiber, magnetic field processing, and printed electronics, as well as additive and subtractive manufacturing techniques. A fact sheet on the MDF says the facility also works with a wide range of AM technologies including e-beam melting, ultrasonic, extrusion, and laser melting deposition. The first car built by Local Motors under this project will be exhibited at the International Technology Manufacturing Show in Chicago in September this year.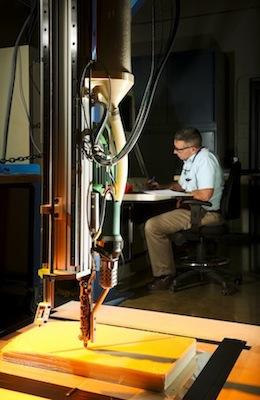 The MDF also features in ORNL's development partnership with machine tools maker Cincinnati Inc. This deal will create a very fast, very large-scale, commercial polymer AM system. Build sizes will be bigger than one cubic meter, and build times are estimated at 200 to 500 times the current speeds, according to a press release, although those aren't specified. Applications for this technology are broad, and include components for aerospace, automotive, robotics, and appliances.
Cincinnati Inc. will contribute its knowledge and experience in making large-scale manufacturing systems, especially the laser cutting systems used in metal fabrication. Those laser cutting systems will be integrated with unspecified AM technology to create a large-scale prototype AM system. This will be amplified with additional functions, including control software, a pellet feed mechanism, and a high-speed cutting tool.
Related posts: