Plastics are catching up with metals -- at least some of them. We recently told you about DuPont's Zytel HTN that replaced brazed metal in a cross-over coolant component for injection molded Ford engine manifolds. Now RTP Company has developed carbon-fiber-reinforced thermoplastic compounds for injection molding with specs that vie with metals in their stiffness and strength.
The new Ultra Performance series of structural compounds are made of short, carbon-fiber-reinforced resin systems based on PEEK, PPA, PPS, and PEI. RTP Company is known for its high-temperature structural thermoplastic compounds, as well as those with structural and wear-resistant properties. The new high-temperature resin systems are available in a range of carbon-fiber loadings from 20% to 40%. They are aimed at a broad variety of applications in industries such as aerospace, automotive, industrial, medical, and energy. Targeted metals to be replaced are magnesium, zinc, and aluminum.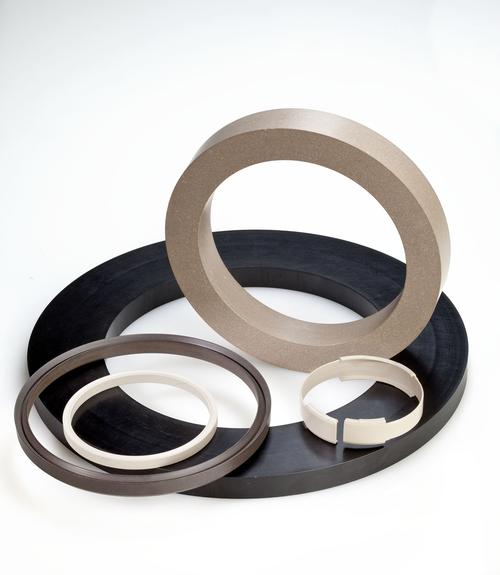 The Ultra Performance series uses compounding techniques that maximize the integrity of the fibers, so strength and stiffness are higher than those of the company's previous products, as well as higher than those of some competitors. For example, RTP 2287, using PEEK and 40% carbon fiber, has a tensile strength of 305 MPa, and RTP 4087, using PPA and 40% carbon fiber, has a tensile strength of 360 MPa. This compares with tensile strengths of a zinc die casting alloy (ZAMAK 3) at 2.85 MPa, a tempered aluminum alloy (6061-T6 Al) at 310 MPa, and a cast aluminum alloy (A380 Al) at 324 MPa.
Just making carbon-fiber-reinforced compounds using PEEK isn't something new. "Many companies have produced carbon-fiber-reinforced PEEK compounds," an RTP spokesperson told Design News, in an email. "No one but RTP has been able to achieve these mechanical properties."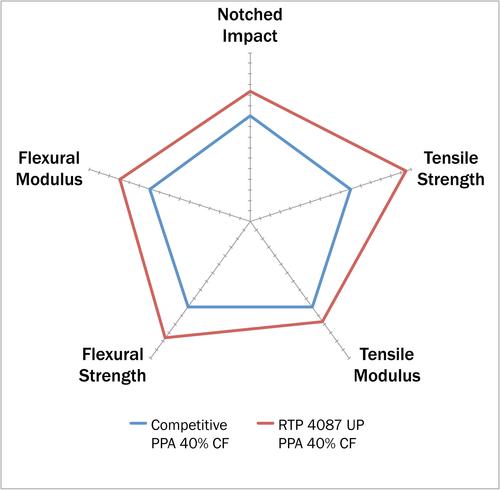 Aside from superior mechanical properties, the new compound series also features high thermal and chemical resistance, as well as improved fatigue and impact resistance, according to a press release. Targeted applications are those in demanding environments such as industrial fluid handling and energy exploration. The compounds also have lower densities than the metals they replace, making them useful in applications where cutting weight is critical. A variety of fiber types are available, including short and long glass fibers in addition to short carbon fibers. You can access specs for the entire series of compounds here.
RTP Company offers custom compounding of additional capabilities, such as resistance to friction and wear at high pressure/velocity ratios without the need for external lubricants. Flame retardants can also be added to PPA compounds. The other resin system materials -- PEEK, PEI, and PPS -- are already inherently flame retardant.
Related posts: