Nanoscale materials just keep proliferating. They're used in areas as diverse as medical devices, food packaging, and industrial chemicals. Now the US National Institute for Occupational Safety and Health (NIOSH) has issued recommendations for establishing engineering controls to protect workers against exposure during both the manufacturing and the downstream handling of nanomaterials during industrial use.
Industrial uses include many different nano- and macro-scale materials, such as carbon nanotubes (CNTs) in adhesives, thermoelectric fabrics, and carbon fiber composites for aerospace applications. More recent uses for nanomaterials include engineered DNA in programmable glue that aids device self-assembly and 3D printing using nanoscale layered structures formed one atom at a time.
Click on the image below to start the slideshow.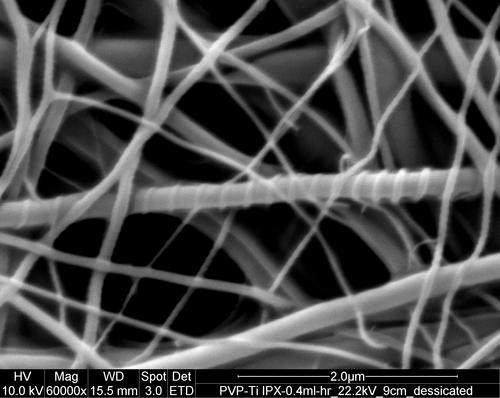 There's been considerable concern around the world about the potential harm these materials can do to human health and the environment, especially CNTs. Nearly two years ago, we told you about rumblings from the Environmental Protection Agency (EPA) and other regulatory bodies in Europe and Japan regarding proposed reporting rules for nanomaterials and even possible legislation.
Although there's been a lot of activity in the area of nanomaterials and worker protection, progress in this area has been slow, at least in the US. For example, a report made by the EPA's Office of Inspector General (OIG) two years ago concluded that the EPA did not at that time have enough information, such as data on exposure and toxicity, or the processes in place "to effectively manage the human health and environmental risks of nanomaterials," even though the EPA has the statutory authority to regulate nanomaterials. The agency continues to conduct research on the properties of nanomaterials, and regulations are still under development.
The new NIOSH recommendations, Current Strategies for Engineering Controls in Nanomaterial Production and Downstream Handling Processes, were posted on the NIOSH website's guidance and publications page in November. They "represent the kind of science-based guidance that our partners have requested, as a vital component for supporting the safe growth of nanotechnology and US leadership in the global market," said NIOSH director John Howard, in a press release.
In the new NIOSH report's foreword, Howard notes that most of the activity to date has been in understanding nanomaterials toxicity and determining how to assess exposure, but "very little research has been conducted on hazard control for exposures to nanomaterials." The recommendations then proceed to lay out a strategy for accomplishing just that, following the standard hierarchy of controls that have been used in other industries to reduce worker exposure to hazardous materials.
The new NIOS report recommends engineering controls to reduce the hazard at its source and before workers contact the materials. Processes it recommends for controls include operations conducted in reactors and enclosures and those associated with their cleaning, as well as the handling and weighing of small amounts of nanopowders. Also recommended for controls are downstream processes such as transfers between steps, various finishing steps, and maintenance tasks such as changing filters or cleaning up spills.
The report's executive summary points out that there are still no established regulatory occupational exposure limits (OELs) in the US for nanomaterials at present, although some other countries have established such limits. Last fall, we reported on two studies that are part of the ongoing effort to establish such levels in the US for CNTs. One, by researchers at Texas Tech University, is a new method for detecting these nanomaterials in soils, while the other, a joint study by the US Geological Survey and the University of Missouri showed that CNTs are toxic to certain invertebrate aquatic species that live in sediment, including crustaceans, mussels, and worms.
This lack of regulatory standards makes it difficult to determine safe exposure levels. The report therefore also contains recommendations for how a manufacturing facility can continue to evaluate its control technologies and systems and improve their performance, as well as suggestions for evaluating emissions sources and exposures.
Related posts: