The sophisticated optimization software I saw demonstrated at the 2013 Americas Altair Technology Conference turns out to be one of the secret weapons behind aerospace and automotive companies' ability to successfully incorporate new materials like carbon composites into their designs. It's also behind several other innovations in aerospace and automotive design.
I attended presentations at the conference, held in Garden Grove, Calif., October 1 to 3, by Bombardier Transportation, Hyundai, Tesla Motors, and Luxon Engineering, discussing the use of simulation and optimization software to improve their products. Keynote addresses by Boeing, Honeywell Aerospace, GM Powertrain, and Toyota discussed the widening role of simulation and optimization in the design process, a major theme of the conference as we told you last week.
Click on the image below to start the slideshow.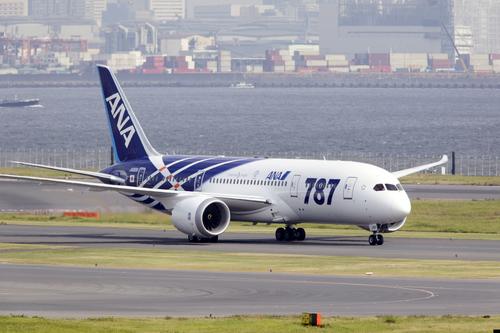 To me, the most interesting was the keynote speech by Robert McIntosh, Boeing's chief engineer of weight engineering in Boeing Commercial Airplanes Flight Sciences. He gave an overview of the challenges and opportunities of using carbon composites in the design of the 787 Dreamliner aircraft, and how important simulation and optimization were in this process. He said one of the main reasons to be an early adopter of the new technology was because the industry's expertise in aluminum was tapped out. If Boeing could get a jump on incorporating composites in commercial aircraft, it would gain a competitive advantage, and being able to manufacture composites inexpensively and quickly would be a big differentiator.
McIntosh said a top Boeing engineer pointed out that introducing carbon composites into aircraft design meant that rules of thumb applied in the past for aluminum had to change, and engineers would have to rethink all their design decisions. "Rules of thumb typically capture the 'what' of a process, not the 'why'," he said. Boeing used multi-disciplinary optimization (MDO), which "doesn't just find the optimal design, but surfaces design constraints that must be removed. It allows you to surface and challenge historical rules of thumb with data." It can also reveal new opportunities that didn't exist before.
For example, calculating maneuver load alleviation (MLA) for an aircraft can help reduce design loads, but the design constraint has historically been metal fatigue. Since fatigue is less of a problem with composites, Boeing had to establish a new rule of thumb for optimizing wing and fuselage design load levels that removed much of the fatigue aspect. The challenge was that this added more complexity and more decisions to product lifecycle management, since there are more new design variables to consider, such as stiffness. There are also new failure conditions due to the plane's lighter weight.