Who would have thought that people designing materials to help cars lose weight would use biomimetics as inspiration? Bayer MaterialScience has done just that with a prototype car trunk lid, using a sandwich structure with a dense outer skin and a foam inner core, which is a lot like bone. This forward-thinking company is the one that helped design materials for the 100-percent solar plane that recently flew across the US.
The company is showing off this prototype at K 2013, the big plastics and rubber trade fair and conference being held October 16-23 in Dusseldorf, Germany. The effort is aimed at inventing methods for constructing lighter-weight car body parts that are also stiff enough to keep a lighter vehicle stable, a major automotive design challenge.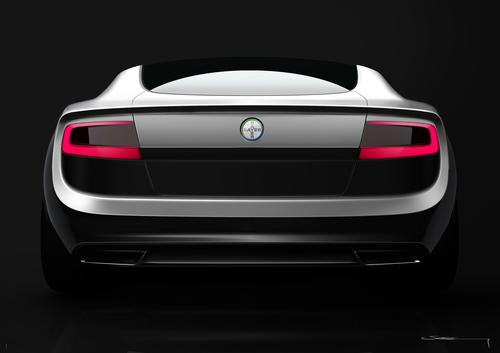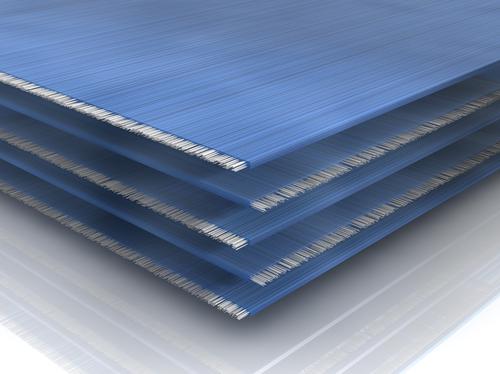 The outer layer was constructed with glass fiber composites. Continuous glass fiber mats were impregnated with a polycarbonate-based thermoplastic polymer. Complete wetting and coating of all the glass fibers by the plastic matrix was achieved, not exactly an easy feat, and one that's key to achieving the required stiffness, said Ulrich Grosser, team leader for advanced technologies at Bayer MaterialScience, in a press release.
The polycarbonate blend used was Bayer's Makroblend. Since polycarbonate blends like this one don't shrink much, the resulting surface is very smooth, which also yields a high-quality look, another requirement in materials used for automotive surfaces. Additional coatings based on polyurethane materials can be applied for different looks.
After the composite skin is formed for the top and bottom of the trunk lid, the space in between is filled with a Baysafe polyurethane foam. The low-density, lightweight foam material makes the lid resistant to minor damage: it adheres to the entire surface of the outer skin and is very stiff. It also enhances passenger safety: In an impact, the foam absorbs the energy of the collision.
The foam's thermal insulation properties help save energy by lowering the use of heating and air-conditioning systems, and it also has sound insulation properties. Since polymers don't disrupt radio reception like metals do, the foam can also accept embedded antennas for receiving signals over a wide frequency range. Lighting and other functions can also be integrated into the sandwich structure.
Bayer used biomimetics for additional inspiration when coming up with a method for mounting the prototype trunk lid onto a vehicle. The mounting solution had to form a strong and durable attachment between the hinge and the lightweight structure of the lid.
"To find a solution, we studied how trees are anchored to the forest floor," said Grosser. "A network of roots lends even tall and heavy trees a secure hold in soil that frequently is soft." The hinge mount structure the team devised resembles the way a tree's roots are anchored in the earth, is sufficiently robust, and can be attached easily.
Related posts: