In the comments to a recent guest blog on NASA and space exploration, several people (including me) wrote that extra-orbital crewed missions tend to get more public attention than ones without crews. But as we've pointed out there, and in other NASA space technology stories, the barriers to human exploration are quite high. It costs a ton to ship people out there and give them life support systems that will last a while, as well as materials that protect them from cosmic radiation.
As it turns out, NASA is hard at work on solving those problems. In fact, the agency is on a mission of its own to involve commercial suppliers of technology and materials in advancing human space flight. "We want to develop new technologies and extend existing ones by partnering with the commercial sector to advance long-range missions," Mayur Ahuja, deputy director of engineering for Jacobs Engineering Group, told Design News. "The goal is to lower the cost of operating in space and of sustaining that operation, as well as to increase the performance of space hardware."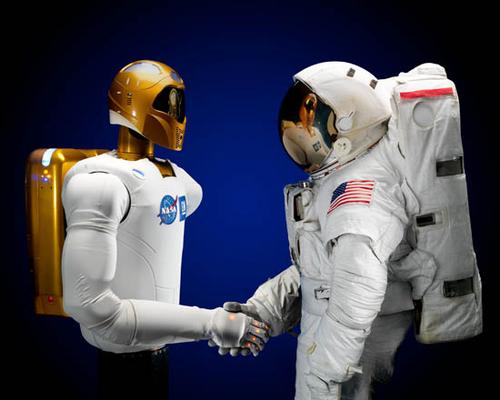 Jacobs has been NASA's partner for several years in getting technologies and materials human-rated for space. The company provides a variety of engineering services to the Johnson Space Center's engineering directorate. These include project management, design and analysis engineering, and integration for space hardware. Ahuja said the technologies are for sub-orbital, low-Earth orbit, transorbital, and deep-space missions for exploration. He'll be giving a talk on this subject at the Design & Manufacturing Texas conference in Houston, October 15 and 16.
Ahuja expects to cover several subjects during his presentation. He will introduce NASA's vision for space exploration, discuss engineering developments at the Johnson Space Center, and talk about trends in advancing human space flight; the commercialization of space technology; and the design, development, testing, and evaluation of flight hardware. He will also share NASA's technology roadmap for several different areas.
For example, advanced power propulsion systems are key technologies for supporting long-duration exploration, but are also big constraints on a mission. "Currently, it costs NASA $50,000 just to launch one gallon of water, weighing about 5 pounds, into space," Ahuja told us. So NASA is looking for materials and people who have done research in those areas. "For example, what does it take to develop an integrated power and propulsion system that utilizes waste gas and heat to support the power and life support system?"
One of the most interesting things Ahuja told us was that NASA wants to adapt commercial-sector technology in a modular fashion, like the military's commercial off-the-shelf (COTS) technology movement of several years ago. That's because, depending on what it's building, the agency typically builds only one or a very small number of systems, each time from scratch. "To sustain ourselves in this environment where funding is tight, we're looking for ways to modularize our systems, regardless of the hardware being developed," he said. "If the application is the same in a different system, we want to re-use that technology." In advanced avionics, he will be showing an example of a payload Jacobs developed that streams high-definition video of the Earth as the International Space Station orbits it. Aside from the power board and the controller board, everything else is COTS.
Other technology roadmap topics include autonomous guidance, navigation, and controls; entry, descent, and landing; regenerative environment control and life support systems; high-efficiency in-space propulsion; and energy production and storage. Ahuja said he will be showing the Robonaut robot, which NASA developed in partnership with General Motors, to illustrate mobility systems and mechatronics. In space suit technology, Jacobs and NASA are designing and building next-generation life-support systems that take advantage of miniaturization to reduce weight, mass, and volume. For advanced lightweight structures, they are looking at developing full-scale structures made entirely of self-healing composites. "How can materials repair themselves from micro-meteroid orbital debris strikes?" he said. "Are there next-generation nanotechnologies for self-healing, self-diagnostic materials?"
Related posts: