The ability to 3D-print multiple materials, colors, and textures in the same piece is of growing interest to many engineers. Design News bloggers and readers have speculated in the comments section about how soon we'll see high-quality, industrial-strength printers that can do both plastics and other materials, such as ceramics or metals, in one job.
Some major breakthroughs in hardware and software may bring those possibilities closer to reality. One is the prototype Vista 3D inkjet print head, created by technology and product development company TTP in the UK. The company claims it can not only print metals and plastics, but also ceramics, biological cells, and enzymes. This ability is due to the print head's droplet ejection motion, which can print large particles of 50 microns and above, as well as viscous and volatile fluids, according to a press release.
The Vista print head is already being used in some traditional 2D printers. Adapting it for use in 3D printing could take a year or two, said TTP managing director Sam Hyde in an article in the Cambridge News. 3D printing applications could include organs, as well as more conventional products such as implants, aircraft components, and toys.
Click on the image below to start the slideshow.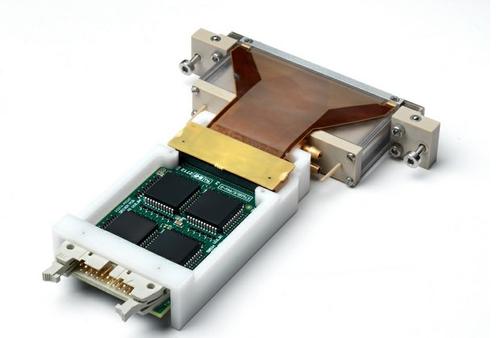 Before this type of printer becomes available, the only commercial multi-material printer is still Stratasys' Objet Connex500, which prints two different types of plastic. Although complex combinations of materials can be printed on this machine, such as the different bone-like composite structures we've told you about, researchers at MIT's Computer Science and Artificial Intelligence Laboratory (CSAIL) say the software available for telling the printer exactly what you want to put where in a design is difficult to use, involves a not-very-intuitive process, and makes the printer wait for data.
Researchers in CSAIL's Computation Fabrication Group have come up with two new open source methods for simplifying software and making it more efficient. The goal is to combine 3D design, development, and implementation in a single process, so engineers can quickly and easily turn a set of specs into a fully functional 3D-printed object. One method addresses defining the material composition of an object, and the other addresses defining an object's functional goals.
3D printing complex forms with changing surface textures and color gradations, or different internal material properties, poses enormous computational challenges to existing software, involving petabytes of data per model. OpenFab -- a programmable pipeline streaming architecture inspired by the RenderMan CGI software used in movies -- attempts to make it easier and more powerful for engineers to directly specify what materials, with which material properties, they want in different parts of the printed object.
"OpenFab is computationally cheaper and technically you have more direct control," Kiril Vidimce, doctoral candidate and research assistant, told Design News, in an interview. "But the disadvantage is, if you're trying to design from functional goals, say specifying a squishy ball with exactly this much squishiness that can withstand exactly that much force applied, it's hard to do if the user doesn't know physics." The streaming nature of OpenFab's architecture lets data about the object's design be sent to the printer as it becomes available, after being computed. It does this by the use of "fablets," programs that let users quickly modify the appearance and consistency of objects.