Any day now, Bombardier Aerospace's CSeries commercial aircraft will take its maiden flight. The aircraft, which incorporates some carbon composites, uses Pratt & Whitney's PurePower Geared Turbofan engines, which have titanium fan blades. (See: Test Flights Start for Titanium-Blade Engine.)
Bombardier said in a press release that ground vibration tests and software upgrades were completed in late June on the Flight Test Vehicle 1 (FTV1) in Montreal. The PW1500G engines were powered up in July. Bombardier also received safety of flight statements from all its suppliers. Its Flight Test Centre has applied for a flight test permit from the federal regulator Transport Canada.
Click the image below for a closer look at Bombardier's FTV1.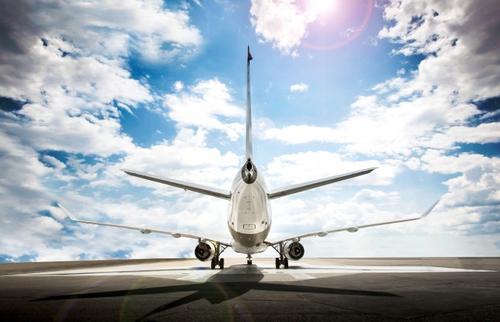 The engines were run after test engineers started up the Honeywell Auxiliary Power Unit. The next step is to check all the aircraft's systems while running the engines and gradually increasing their thrust. The last steps will be taxiing down the runway at low and high speeds and conducting power runs.
The schedule was a bit delayed by something we can all understand: waiting for software upgrades to ensure the latest functionality and maturity of the systems.
Like the Airbus 350 XWB, Bombardier's CSeries is designed to combine widebody passenger comfort with twin engines, instead of the three or four engines usually required on widebody jet designs. The single-aisle CSeries C100 and C300 planes will have 100-160 seats, versus the Airbus 350 XWB's 270-350. The new aircraft will weigh about 12,000lb (5,443kg) less than others in its class. It is expected to have a range of 5,463km (3394.5 miles), and it has been designed to reduce emissions and noise.
The plane combines a main fuselage and structure composed primarily of aluminum-lithium with carbon composites in the empennage, rear fuselage, nacelle, and wings. These lighter materials reduce the aircraft's weight by about 2,000lb (907.2kg) and allow it to burn 20 percent less fuel. The PW1500G engine has a very high bypass ratio and fewer stages and airfoils than other engines. It has completed 4,000 hours of ground testing and 345 hours of flight testing.
Bombardier has put up YouTube videos showing the flight test crew performing emergency evacuation and egress testing and robots assembling the fuselage. It has also set up a website for the aircraft line. The site has more videos, a photo gallery, a virtual tour of the cockpit, news, and some information on technology, testing, and emissions. If you're an airplane fan, be sure to download the high-resolution version of the cutaway drawing by Tim Hall on the photos page. Enlarge it to 100 percent to see all the detail the technical illustrator has captured.
Though Bombardier has said it expects the aircraft to go into service this year, the CSeries website says flight testing will continue for about 12 months.
Related posts: