Usually when we tell you about plastic aerospace materials, we're talking about carbon or glass fiber composites: going to Jupiter on the Juno satellite, in the Pegasus XL launch rocket, or on Virgin's SpaceShipTwo spacecraft. This time, the materials are thermoplastics that may be powerful enough to shield astronauts against radiation in space, which is no mean feat.
The material itself is called a tissue equivalent plastic (TEP). It was invented to simulate the soft body tissues, like muscle and skin. A well-known version is Standard Imaging's A150 Shonka Tissue-Equivalent Plastic. According to the company's website, A150 Shonka simulates the photons and neutrons of a wide range of energies as found in soft body human tissues.
Click on the image below to start the slideshow.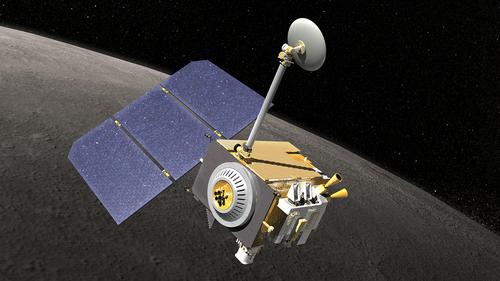 This TEP is one of several conducting plastics the company makes, including another one that simulates bone. These are all thermoplastic polymers in a matrix that contains fine inert powders, which are uniformly dispersed throughout the matrix. Standard Imaging produces calibration and QA equipment for the radiation machines used in medical applications. NASA and its contractors have used this or similar materials in ground-based experiments to measure the atomic-level effects of radiation.
But these ground experiments were simulations that used heavy particle beams to simulate the cosmic rays typically found in space. In these, the shielding abilities of plastics were compared with those of aluminum. Although aluminum has long been the major material used for spacecraft and is relatively lightweight for a metal, it doesn't protect humans or instruments from the high-energy cosmic rays in space that are a lot more dangerous than any humans may experience on Earth. It also weighs more than composites or other plastics. Other ground-based experiments included computer simulation and modeling, as well as simulations done in particle accelerators.
Recently, results have come in from experiments conducted in space with real cosmic rays. An instrument containing TEP has been flying over the moon in NASA's Lunar Reconnaissance Orbiter (LRO) since 2009. Scientists from the Southwest Research Institute and the University of New Hampshire have found that this lighter material reduces radiation dosages from galactic cosmic rays a lot better than heavier materials. One of seven LRO instruments, this one is called the Cosmic Ray Telescope for the Effects of Radiation (CRaTER). It's been measuring the galactic cosmic rays' energetic charged particles, as well as solar particles.
CRaTER's construction includes two TEP sections that separate three silicon detector pairs. Each pair combines a thick detector for low-energy deposits and a thin detector for high-energy deposits. The TEP sections shield two of the silicon detector pairs from radiation entering via the end of the telescope that faces the zenith. CRaTER measures the radiation dosage within the TEP sections. Its accuracy is based in part on the results of the previous ground-based experiments that used heavy-ion particle beams with high enough energy to emulate galactic cosmic rays. The Southwest Research Institute and University of New Hampshire scientists detail their findings in an article (purchase or subscription only) in Space Weather.
Shielding doesn't mean eliminating cosmic rays, only reducing them. But it may be one of several methods that will be combined to cut back on the harm done to future astronauts traveling in space on longer missions.
Related posts: